McDonald's is everywhere. In fact, statistics show that its logo has become the most recognized symbol in the world and that it already has more real estate than the Catholic Church. This is a monumental feat for a food chain that started out selling burgers and a huge part of their strategy in penetrating specific markets is to cater to local needs. This is why McDonald's menus vary from country to country. Here are some items that you could look forward to trying when you travel.
Ebi Fillet-o-Shrimp Burger, Japan
If you think your regular Fillet-o-Fish is already great, you'd rave about the one made out of shrimp that is battered in Panko. This juicy shrimp patty is topped with Ebi tempura sauce and lettuce. Japanese cuisine is loved all around the world, and this local take on a favorite burger from McDonald's just gives it a local flavor. Ebi Fillet-o-Shrimp burger got its name from Yuri Ebihara, a Japanese model who helped promote the burger locally.
Veg Pizza McPuff , India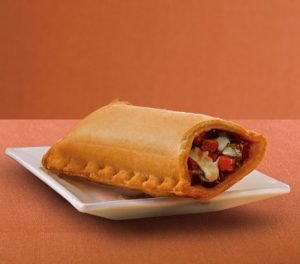 In a country where a significant amount of the population is vegetarian, a food chain might not last long without vegetarian options. With McDonald's being virtually everywhere nowadays, it is not much of a surprise that they have come up with ways to adjust to the needs of the locals.
McDonald's India has been offering a lot of vegetarian choices ranging from the McVeggie to the Veg Pizza McPuff. The latter is a pie made from tomato sauce, mozzarella cheese and some local vegetables and herbs. It might be a strange thought for Americans to think that McDonald's would be a go-to place for vegetarian options, but this has always been the case in India.
Chicken McDo, Philippines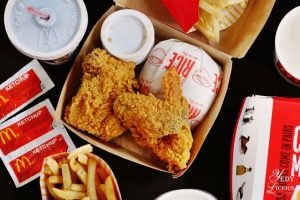 McDonald's might be the household name for burger and fries, but this is not the case in the Philippines, where it has cemented itself as a household name because of the fried chicken that it sells. While burgers, nuggets and fries are still sold, most Filipinos head to McDonald's for their chicken which they enjoy with rice or spaghetti. The fried chicken is coated in a crispy batter and drizzled with gravy before consuming. While this is not served worldwide, McDonald's chicken has been loved across generations in the Philippines.
Chicha Purple Temptation, Peru
While it looks like a decadent sweet that would more accurately go in a fancy pastry shop, this dessert is actually served in McDonald's Peru. This dessert is made with blue corn topped with syrup. It is a traditional dish in Latin America. While it would be nice to have a slice of that after having your burger fix, we still think this goes better in a pastry fridge instead of a McDonald's menu.
Georgie Pie, New Zealand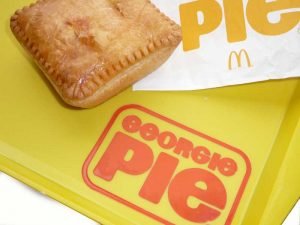 You might have wondered how McDonald's would adapt to a region where beef is really good and standards for patties should be hard to reach for a fast food chain. This is the answer. In New Zealand, McDonald's sells Georgie Pies, which is a traditional dish in the country. What is even more exciting is that you can get it filled as you please. Options include Steak Mince n' Cheese, Chicken N' Vegetable, Apple N' Blackberry and a lot more.
As the saying goes, "When in Rome, do as the Romans do." McDonald's has managed to adapt to the local culture where it operates to reach and satisfy a wider market. While this goliath company is still built on burgers and fries, you can get a taste of the local cuisine regardless where you are by checking out their unique menus. Which one of these have you tried? Share with us your experience in the comments below.