Hotdogs are like one of the most common comfort food everywhere in the world, every nation has their own version of their hotdogs. It is easy to prepare, you can get it almost everywhere especially in the United States, it is also for everyone, kids and of course young at heart. Hotdogs are processed foods so that just mean that it is something that is not healthy to eat very often, but it is perfectly harmless. However, a 9-year-old boy from Turkey almost killed him after taking a bite out of it. Continue reading to find out more about the said incident.
WHAT HAPPENED?
A young boy took a big bite of his delicious hot dog and suddenly went into cardiac arrest, and it is most certainly not because he choked or was poisoned. According to the report, the 9-year-old boy's heart stopped beating when he took a bite of a hotdog that he got in school, he then fainted soon after taking a big bite. Fortunately, the boy was "defibrillated and resuscitated for 30 minutes".
WHAT

DO

THE EXPERTS SAY?

According to the doctors, the boy indeed had a cardiac rhythm disorder. Pediatrics released a case report that says the boy had Brugada Syndrome or BS. It is explained to be a rare condition that causes fainting and like what was mentioned above, sudden cardiac arrest, which was exactly what happened to the boy. The unnamed 9-year-old boy was revealed that the hot dog that he bit caused his vagus nerve to change his heartbeat. The vagus nerve is the one helping the heart and the gastrointestinal function. "In some rare cases, sudden cardiac arrest can be seen depending on a possible vagal stimulus, such as eating a large bite of food. He was diagnosed with BS after the ajmaline test and an implantable cardioverter defibrillator was implanted," the doctors explained.


Dr. Isa Ozyilimaz of Mehmet Akif Ersoh Thoracic and Cardiovascular Surgery Training and Research Hospital in Turkey, who is also one of the authors of this case study, further explain that the big chunk of hotdog stimulated the vagus that triggers an abnormal heartbeat and caused his heart to stop beating.
WHAT IS BRUGADA SYNDROME?
According to Mayo Clinic, people who may have the Brugada Syndrome may not exactly know that they actually have it since the signs and symptoms are definitely unnoticeable before it might be too late since it will involve fainting and irregular heartbeat that might even stop the heart. Check out this video from Mayo Clinic.
Brugada Syndrome is also inherited, that is according to Pam Husband, who is the president and executive director of the Canadian Sudden, Arrhythmia Death Syndrome (SADS) Foundation. The research is very limited when it comes to this type of illness because this is indeed very rare. The only known symptom is fainting and irregular heartbeat that could definitely lead to death right away if not resuscitated. However, it is not as bad as you may think because it can definitely be treated. It is not some kind of disease that would torture the person in any way, it is more of a silent killer. It may be deadly but people who normally are diagnosed with this can be treated as long as it gets detected early.
DID THE BOY MAKE IT?
Doctors have found that neither the father nor the mother of the boy has Brugada Syndrome since they showed no signs of it, but the brother of the boy was also diagnosed. Even if the boy managed to survive, the researchers and doctor advised not just him but also his brother to avoid a number of activities for the rest of their lives, that could trigger their Brugada Syndrome, such as excessive drinking, having a high fever, and of course, taking big bites of food.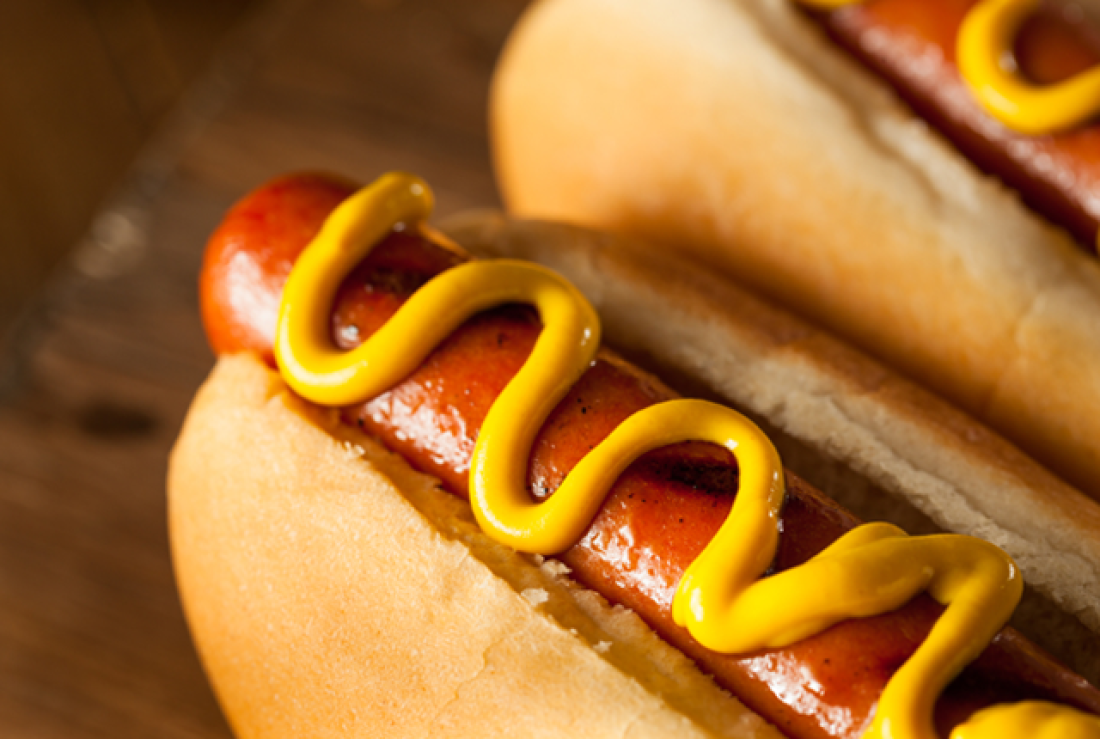 This is indeed unusual since the boy didn't choke at all. One thing is certain though, it is always best to keep an eye out for children and teach them to chew their food slowly and of course taking small bites. Children are not the only ones who can have Brugada syndrome though, so it is best to be safe than sorry. The 9-year-old boy is indeed lucky to still be alive and may not try to have some hotdogs again, maybe he can, but he would just have to take tiny bites from now on to prevent this from happening again.