With countless paparazzi snapshots and hours of film footage on record, it can be even more fun to see which traits celebrities have inherited from their famous parents – besides their mutual funds that is.
Colin Hanks & Tom Hanks – At Age 40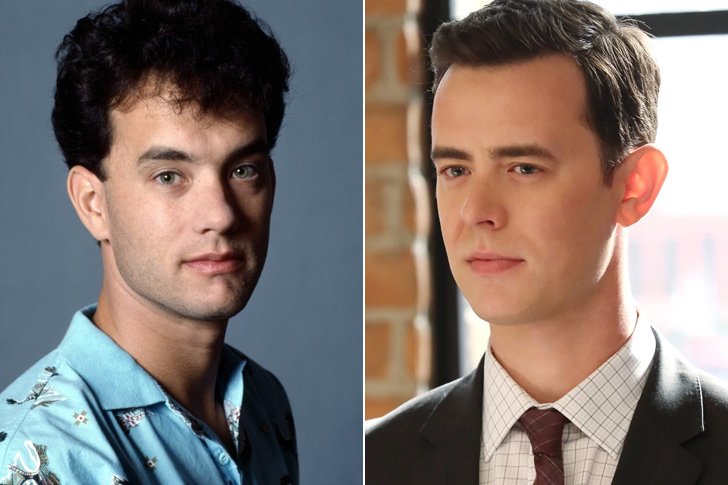 Next
Although Tom Hanks is undoubtedly a skilled actor, a great deal of his charm and versatility comes thanks to his friendly and familiar face. Hanks has passed that face on to his son, Colin. Father and son have nearly identical eyes and the same chin, as well as slightly prominent ears. And while Colin could likely have spent his entire life making occasional withdrawals from his trust fund and not holding a job, the younger Hanks has also become an actor, appearing in movies like That Thing You Do and Orange County. Colin and Tom were costars in the 2008 comedy The Great Buck Howard.