Maybe it's the intolerable heat or our primal craving for cocktails, but frozen margaritas are the rage this summer season. These frozen slushes are the perfect way to fend off the humid weather while getting a boozy buzz in the most delicious way possible.
Now Costco has come up with a genius combo of cocktail and your favorite childhood treat in the form of their 100-calorie Slim Chillers – A.K.A boozy popsicles. Who's ready for a wild summer?
100 Calories per Pop
Everyone loves Costco for its cheap wholesale products and now the retail company is expanding its horizons in innovation by introducing the most genius food combo for a hot summer day on a beach: Frozen vodka martin in the form of a popsicle – and it only has 100 calories!
The low-cal pop can be found in only a handful of Costco warehouses in Arizona, Colorado, California and Nevada. If you're from one of the listed locations, don't miss out on these skinny popsicles made from premium charcoal eight-times distilled vodka, which come in the most delicious, summery flavors: Watermelon, Lemon Drop, Cosmopolitan and Appletini.
These popsicles are great for those who love taking a stroll down the beach on a hot summer day with an iced martini, but who has time to make boozy slushies or wine pops at home when you can buy them in bulk from your closest Costco store. Unlike other margarita slushies which are packed with sugars and extra calories, the Slim Chillers are only 100 calories per pop and contain nothing but vodka, a splash of juice and vermouth – perfect for your summer weight-loss goal.
Perfect Party Pleaser
You can buy your Slim Chillers from Costco in a big box along with your favorite acai bowl mix but you might want to be cautious with young children in the house. If your little one often goes on an ice cream hunt in the freezer, it might be a better idea to keep the adult ice cream in child-proof storage since a pack of this frozen treat contains 8% alcohol.
Perfect for an outdoor picnic, a day at the beach or in the backyard cooking burgers, Slim Chillers are a great party pleaser and are also sold online on Hi-Time Wine in packs of 12.
Unfortunately, these boozy popsicles aren't here to stay all year long. Costco has just begun restocking them in some of their locations for the summer so you might want to try your luck at the closest big box store to see if it carries the limited edition frozen treat.
Other Low-Cal Options at Costco
But don't worry, if the Costco around you doesn't carry martini popsicles, there are plenty of low-calorie nutritious food options at Costco that won't just fit your budget, but also keep you on track of your weight-loss goals.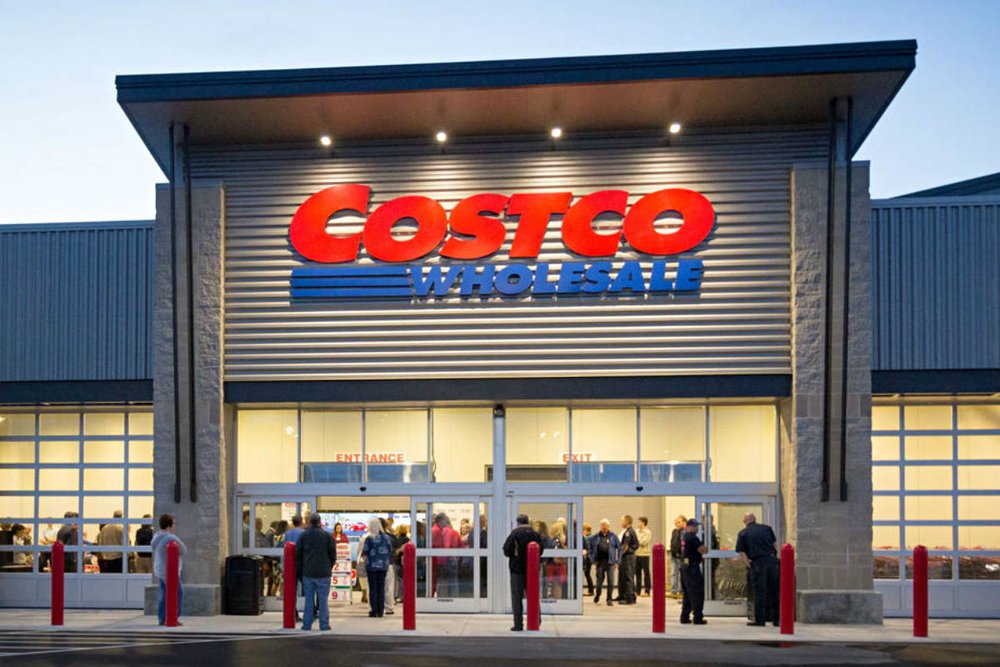 Superfood Veggie Cakes by Garden Lites
For $9.69, you can grab a dozen of these vegetarian gluten-free cakes which contain 100 calories per serving with 3 grams of protein and only 10 grams of carbs. The cakes are made of a blend of real vegetables such as carrots, broccoli, kale, pepper, zucchini and cauliflower.
Chicken Charbroiled Burgers by Amylu
Costco sells some of the most amazing low-calorie foods like Amylu's kale and mozzarella chicken burgers which come in a box of 8 and contain only 170 calories per serving. The burgers are made of organic chicken cooked in extra virgin olive oil, real kale and mozzarella cheese.
Almond Chicken Salad with Cranberries by GoodFoods
If you prefer a fresh salad for snacking during the summer, GoodFoods' chicken and almond salad will not disappoint. The box contains 140 calories and 14 grams of protein. For only $9.99, Costco sells eight single-serve cups of this low-calorie snack.