Advertisement and commercials often mislead you into buying products that fail to live up to your expectations. You feel cheated as you throw away ineffective and expensive fitness products, your money going down the drain. Sometimes, getting proper knowledge and doing a small survey becomes imperative before you lay your hands on a product of your choice. The fitness industry is at its peak now, and more and more people are getting glued to it. At least 6 to 7 people out of 10 are inclined towards fitness nowadays, and fitness products are ruling the roost. However, don't just blindly join the bandwagon and splurge your money on some useless fitness product. To help you out, here are some trustworthy fitness products that you might want to consider buying:
COOLA Sunscreen – Gives You Enough Protection From the Sun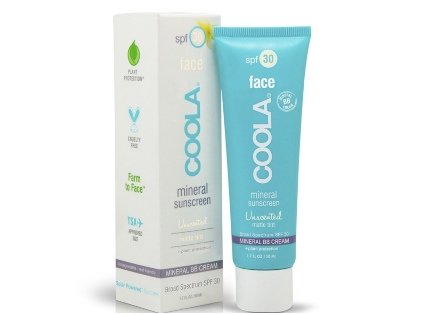 Shield your skin and boost its defense against premature aging caused by the sun's harmful UV rays. With a broad spectrum of SPF 30, COOLA is an antioxidant-infused organic sunscreen product which boasts of the refreshing scent of cucumber. It's hypoallergenic, oxybenzone free, paraben-free, and doesn't possess nano-sized particles. Apply it on your skin just 15 minutes before you go out in the sun and reapply every 2 hours — an ideal product for those who accomplish any kind of outdoor activity.
Fitbit Charge 2 Heart Rate – Helps You Look At Life Differently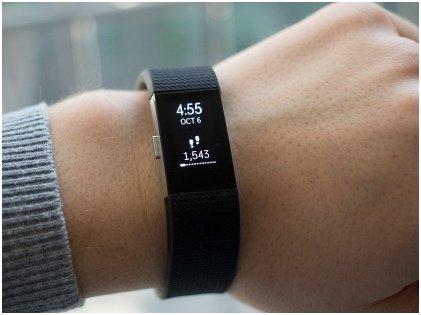 The automatic wrist-based heart rate helps you track and keep a record of your daily calorie burn. Maximize your workouts by making proper use of heart rate zones such as Cardio, Peak, and Fat Burn. You can observe the text, call, and calendar notifications directly on the OLED display and keep an automatic track of how well and how long you are sleeping. A vibrating alarm would wake you up from your slumber in the nick of time. Moreover, you would have a better idea of where you stand as far as your fitness is concerned. You can sync it wirelessly with computers and more than 200 Windows, Android, and iOS devices.
Adidas Yoga Leggings — Provides Ample Comfort During Yoga And Other Workouts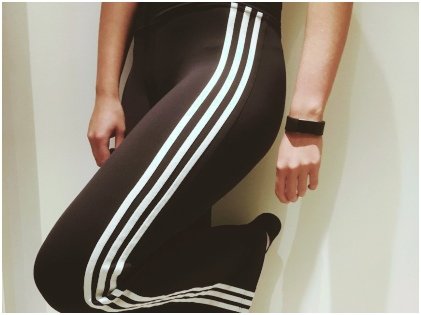 These high-waist leggings made of 88% polyester and 12% spandex are easy on the skin and are of high quality. Its unique design gives you the comfort that you need during workouts. 3D prints are used while designing the leggings which make the pattern more alluring. It doesn't fade nor does it shrink owing to the 4D print technology. You can wash it in your machine and hang dry. An absolute must for women who attend yoga sessions or hit the gym on a regular basis. The high-waisted band is appropriate as it fits naturally on your waistline. If comfort is your first priority, then these leggings are apt for you. Grab it fast!
Everlast Traditional Heavy Bag Kit – Provides Everything You Need For Boxing Sessions
This one is appropriate for those who have recently tried out boxing as well as professional boxers — a must-have boxing gear for sure. The kit comprises a 70-pound heavy bag, 108-inch hand wraps, and heavy bag gloves. The heavy bag is filled with natural as well as synthetic fibers that are mixed with sifted sand. Gloves and wraps will shield your hands from getting bruised owing to the hard surface of the bag. The chain can be adjusted according to height, and a bungee cord has been added for greater resistance.
Soma 17 oz. BPA-Free Wide Mouth Glass Water Bottle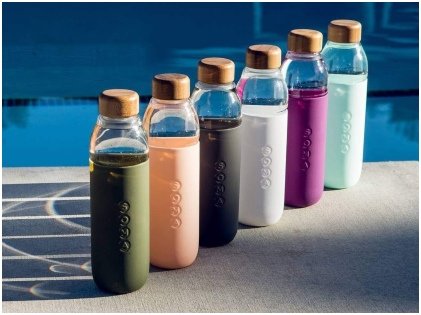 They are a must-have for gym goers and fitness freaks. They are beautifully designed and are quite unlike boring water bottles. The Soma bottle helps you stay healthy and hydrated throughout a sweaty day. Water is life, and when you have Soma bottles in your bag, it can't get any better. The glass is shatter-resistant and is made of high quality. It also boasts of an easy-grip and protective silicone sleeve. These bottles can contain up to 17 oz. and is 9" tall with a diameter of 2.5. The opening is 1" wide. Without further delay, get hold of one.
All these products are of high quality. They are durable and are capable of giving the exact benefits you need. Moreover, these cool products are highly affordable and are apt for a budget-conscious individual. Choose any or all of these products according to your requirement and you surely wouldn't regret it.