Merriam-Webster has got to be the most widely known company when it comes to encyclopedia and dictionaries. This is because it is considered to be one of the oldest ones in the industry after being founded in the year 1828. Merriam-Webster is also known for another thing, and that is choosing a Word of the Year, it seems to be very normal, but this year, it seems to be added with controversy after what has been happening in the entertainment industry that actually pushed people to use this particular word so much. According to their official website, this annual choosing of words is actually a quantitive measure of interest to specific word, they choose the word based on what the public has been most interested in on that specific year by looking back at the past twelve months and they would analyze different words that has been searched for and used in certain events in the news that would often stand out.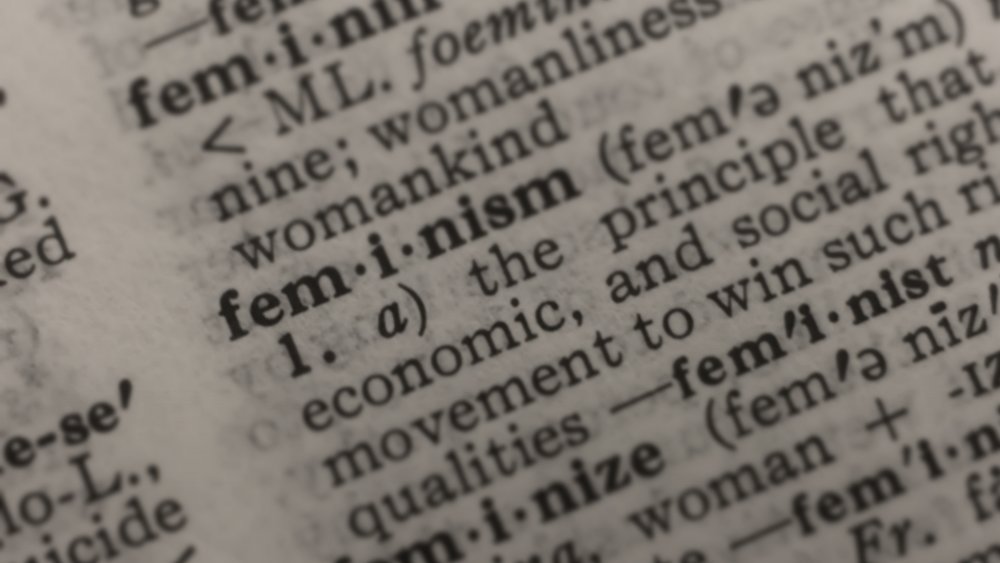 2017'S WORD OF THE YEAR IS 'FEMINISM'
According to Merrimack-Webster, they chose the word feminism because it is was basically one of the most used and most searched words in 2017, in fact, its searched data actually increased by 70 percent since the previous year. That specific word has also been used numerous times throughout the year on the news reports. An example would be the Women's March that happened in Washington D.C., people from America and the world were talking about what kind of feminism it actually represents. That particular word also sparked controversy when Kellyanne Conway, who is an adviser from the White House, stated in the Conservative Political Action Conference that it was very difficult for her to consider herself as a feminist because it seems as if that word would mean that a woman is anti-male and pro-abortion.
2017 saw both a sustained rise in 'feminism' lookups and a number of event-driven spikes.

'Feminism' is our #WordOfTheYear. https://t.co/CrEhuZe7HB

— Merriam-Webster (@MerriamWebster) December 12, 2017
The next ones was just a months after than that when the fantasy film Wonder Woman was released, wherein it obviously stars a female lead and it was even directed by a woman as well. However, the word feminist became extremely popular and widely used in almost every news event was when actresses and other famous personalities are starting to come out and talking about being assaulted and harassed. More and more women are actually coming out and telling their stories on social media to spread awareness, making the word feminist so overused along with the others connected to it. It was the #MeToo movement that definitely pushed the word feminism at the top.
#MeToo is known to be a two-word hashtag that took over the world of social media during the fall of 2017 after celebrities came together against film producer Harvey Weinstein who was accused of assimilating and harassment on young female personalities over the years. It was actually actress Alyssa Milano who popularized this particular hashtag and encouraged not just her fellow celebrities but other women as well to speak up and share their stories to spread awareness.

WHAT IS FEMINISM
It was actually in 1841 when Noah Webster added the word feminism on his English dictionary where it was defined as the qualities of females. However, it has now been changed into: "the theory of the political, economic, and social equalities of men and women" as well as the "organized activity on behalf of women's rights and interests". According to Merriam-Webster, there isn't a word that could actually enclose almost all the news events and stories in a year. However, when people search for a particular word so much, then it would definitely stand out more especially if it has been associated with the news events that are very influential in that particular year.
You can now carry a little piece of our #WordOfTheYear with you everywhere (for only $14 today): https://t.co/BNDyl10nr8 pic.twitter.com/BkK5e2ZSRe

— Merriam-Webster (@MerriamWebster) December 13, 2017

The word feminism actually managed to beat the other top words such as complicit, recuse, empathy, dotard, syzygy, gyro, federalism, hurricane, and gaffe. Merriam-Webster actually chose the word complicit as the top competitor of the word feminism because just like it, complicit has also been one of the most searched words on the World Wide Web in 2017, one of the reasons is because it had to do with the Trump Administration on firing James Coney as well as the during the Russian disinformation campaign. Obviously, the word feminism definitely beat complicit because of how much it was used and was very influential in 2017.