If you hate going to the gym, don't worry, because you won't to anymore. Starting next year, the gym will be coming to your living room rather than you having to go to it. How? Behold a new virtual reality game that allowed to a break a sweat while fighting virtual robots in a futuristic city.
No More Gym
This virtual simulation isn't for those who love taking Yoga or Zumba classes or love lifting weight at their gym. But working out isn't your cup of tea, you don't like waking up at 6 a.m. to go to a spinning class or jog outside in subfreezing temperatures there are better ways to lower your risk of obesity, diabetes and other unpleasantries related to inactivity.
For those who're new to the subject, VR is a digital simulation that creates a three-dimensional environment accessible through a special headset that uses a visor and earphones. VR users can interact with the three-dimensional environment around them though hand gestures caught by sensors or a physical controller. VR has been around for more than 10 years now, pioneered by Nintendo's Wii Fit which has sold over 22 million copies in the first five years of its launch.
The idea that you could play tennis with a remote control while sitting in your living room is what really made Wii so popular. But a decades after the invention, we are now witnessing a new wave of virtual reality revolution with systems like the Oculus Rift offering a new sensory experience containing an element of physical fitness.
Future of Fitness
Rift is a special headgear with a 3D display unit that is fitted with sensors to give you a truly private, yet immersive experience of virtual reality. The unit detects head movements whenever you look up and adjusts the image accordingly.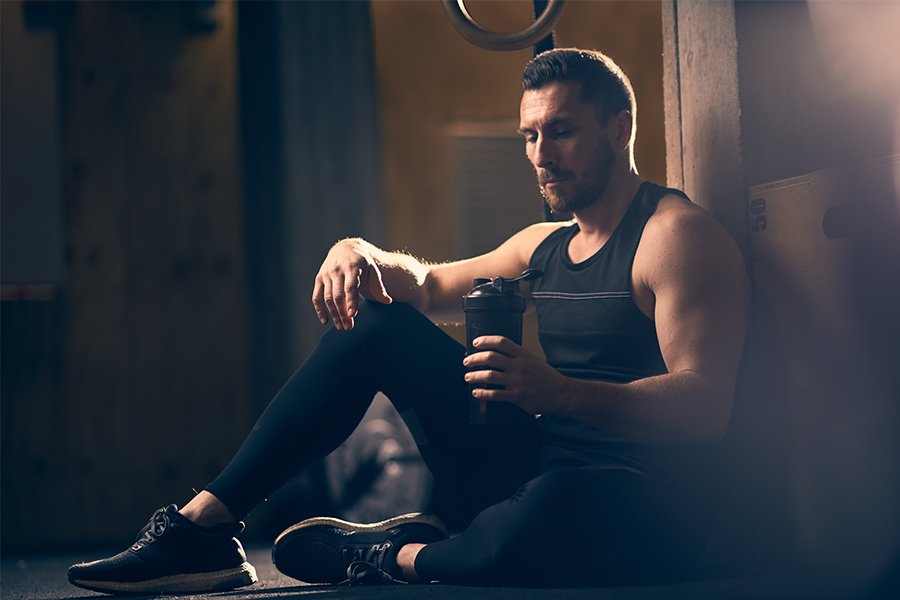 Fitness app developer, Runstastic, has used Rift to create the prototype of a number of 3D fitness apps that allow users to perform various exercises while following the lead of a virtual trainer. With a VR fitness app, you can perform squats, lunges, plyometrics and a number of other exercises. The company is also working on adding more workouts like Yoga in the future.
The advanced tech system, created by Oculus was sold to Facebook for $2.3 billion in 2014. Today, it is letting users explore the stunning beauty of the planet, go anywhere in the world, climb mountains, explore landscapes, and even go to the moon on an Apollo mission – all from the comfort of your living room. Goodbye expensive gym memberships and plane tickets to exotic locations that we could never even afford to go to.
So how well does VR work in helping you lose weight? One hardcore gamer named Job Stauffer, says that he has lost over 50 pounds in five months from playing his favorite game called Soundboxing which lets users punch virtual objects at the beat of their favorite music. Who wouldn't prefer this over the boring old treadmill?
Fighting Obesity with VR
Pure Group CEO, Colin Grand, says that VR fitness could be the solution for fighting obesity and other weight-related diseases, especially amongst youngsters who are more familiar with technology than older generations.
This could also be a good opportunity for people who shy away from the gym to get into fitness without having to work out in a crowd. With a point accumulation and score system, VR games provide plenty of incentive to perform exercises, beat an opponent while cycling on the stationary bike or outrun them on a treadmill.
Of course, VR has its flaws and detractors that need to be addressed before it can be adopted by fitness centers around the world. An immersive experience can be very costly for the gyms and there are very few in the industry that are able to make such a large investment to benefit from VR. Even if VR does become commonplace in the gyms, it could lead to much more expensive gym memberships, and discourage people from working out or reaching their fitness goals.