Have you ever wondered why the chocolates you ate during your childhood seem to be the best chocolate you ever had! Well, it is simply because classic chocolates are not made every day, the best chocolates take time to be made so that the taste can be timeless, after all, great things take time!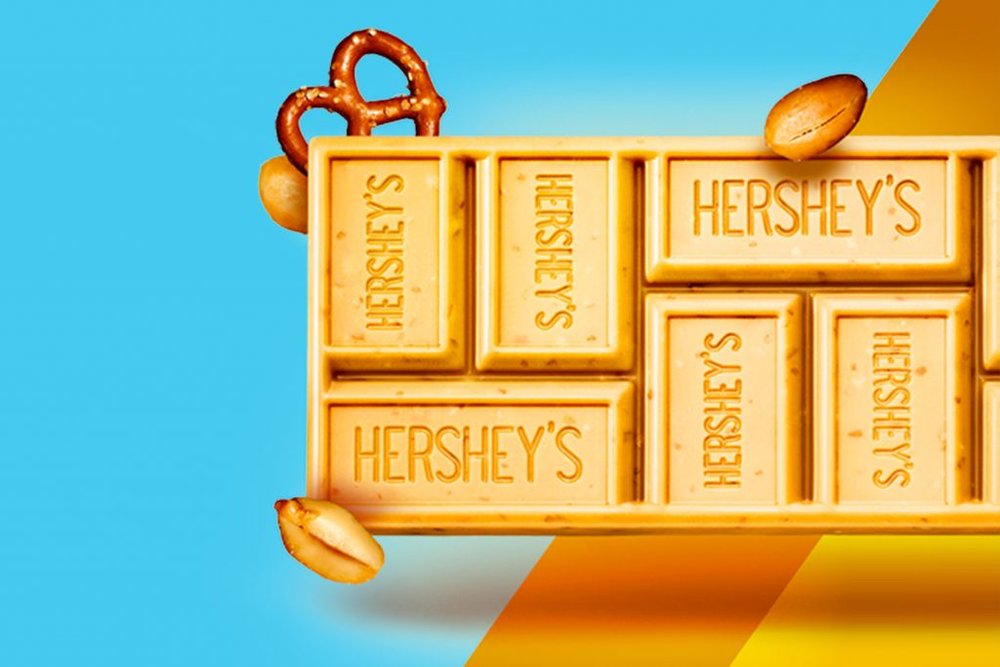 So imagine when a company that has not debuted any new candy bar in 20 years is releasing a new product. Yes! Hershey's is debuting a new chocolate after two decades, and it's surely going to be another classic. Hershey's announced the addition of a fourth bar to their stables, and it surely will leave you craving for more.
As much as we all love the old tasty chocolate bars, there is nothing that can compare to trying a new style of chocolate from the grand masters of chocolate themselves.
Behold the new Hershey's Gold, a "caramelized crème" bar made up of peanuts and pretzels. Sweet and salty lovers won't be able to get enough of this bars.
It might, however, come as a surprise for cocoa lovers to discover that this bar doesn't contain any chocolate. Instead, it's made with a white crème that is cooked until golden, producing a slight caramel-like flavor from which it derives its name.
The peanuts and pretzels added to the sweet and salty taste of the bar, the bar is also creamy and crunchy, creating a delicious combination that definitely lives up to its name.
The Hershey Company included their latest product on their site, Hershey's Gold joins the classic milk chocolate (introduced in 1900), Hershey's Dark (introduced in 1939), and Cookies n' Crème (introduced in 1995) to become the fourth and definitely the most outstanding flavor available from the company.
Over the past century, just three candy bars have carried the Hershey's name, and now there's a fourth.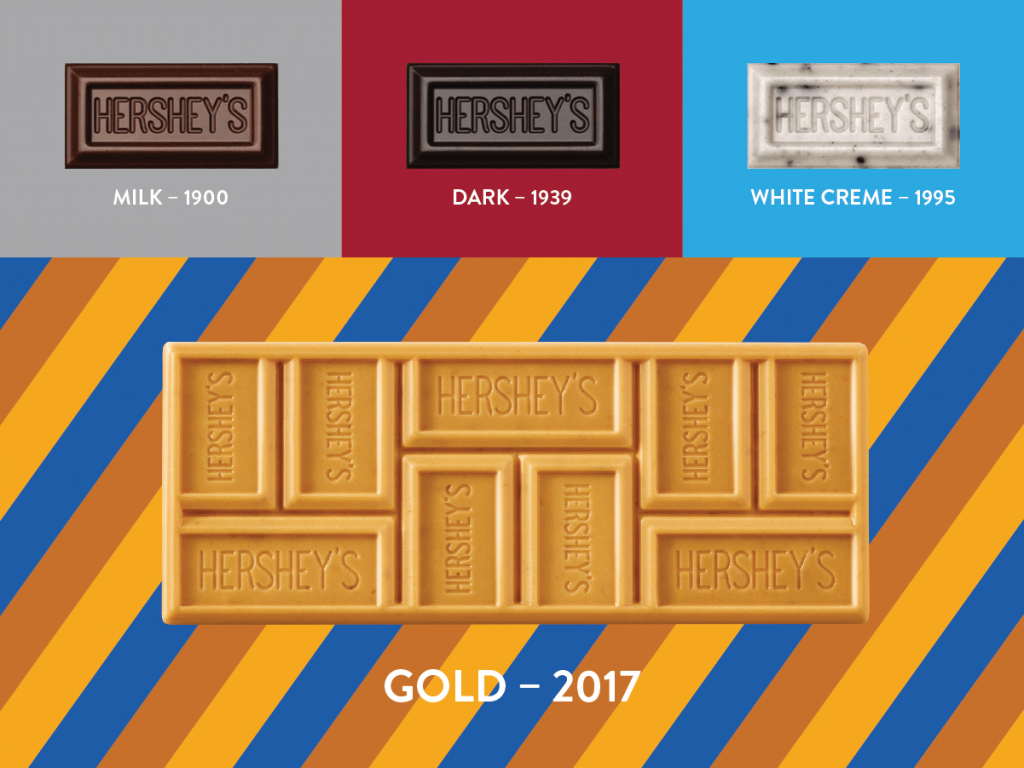 Hershey's new bar comes with caramelized crème which is something the consumers have never seen before. Hershey will be widening its candy bar market with the new Hershey's Gold, is a bar that is completely rid of any chocolate. Hershey's rectangular-shaped bar is made of "caramelized crème," which is a mixture of the delicious combination of caramel, peanuts, and pretzels.
Hershey's Gold is a creamy yellow-gold color, and from the reviews so far, your first bite will leave you speechless. Gold has a brown butter nutty taste, and it isn't as chunky in texture as it sounds when munched. It has a coffee creamer mixed with a salty trail in the perfect combination you will want it to be.
Hershey's Gold is so good you wouldn't miss or care about the lack of chocolate in it. The combination of salt from the pretzels is so well balanced, and it doesn't contain the excess sweetness you would get from other bars.
Hershey's Gold is made using a proprietary cooking process to transform the white crème into a golden bar by caramelizing the crème. In a press conference according to Melinda Lewis, senior director and general manager at the Hershey's Franchise, "helps maintain a sweet, creamy taste".
Hershey says Gold is the first mass-market, golden crème bar in the United States. According to Delish, it's the first time a mass-market candy company is offering caramelized crème. Even the manner in which the bar is divided looks different from its original chocolate bars, and it contains two different sizes puzzle-pieced together both horizontally and vertically.
Hershey intends to heavily promote Gold during next year's Winter Olympics, using the bar's "Gold" name to push the product.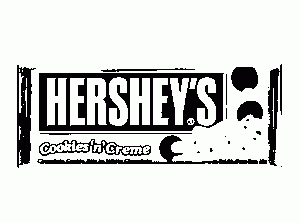 Hershey's Gold was announced on the 1st of November, and it is said to kick off the 100-day countdown to the 2018 Winter Olympics in PyeongChang, South Korea. Hershey's Gold is also sponsoring the TEAM USA to the 2018 winter Olympics.
Last week, Hershey posted decent third-quarter sales growth and expressed optimism that its new candies including Gold would boost consumers' candy demand. Hershey said its profit this fall would surpass all of its previous forecasts.
Hershey's Gold will go on sale nationwide 1st of December. For those who can't wait until 1st of December, you can kill your curiosity and get yours in Hershey's Chocolate World theme parks in Hershey, Pennsylvania, and Las Vegas.