All eyes tuned in as the most anticipated royal wedding of the year took place on May 19, 2018, at St. George's Chapel. Prince Harry and Meghan Markle's wedding amazed everyone with how beautiful and unique it turned out to be, and it was estimated that more than 29 million people from several different countries watched it. Now, here's a look at the most memorable photos from that beautiful royal wedding.
Meghan's Bouquet's Hidden Message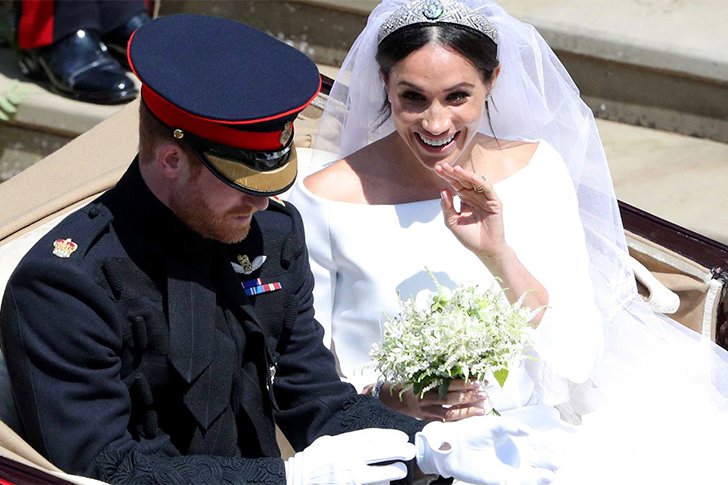 When Megan arrived at St. George's Chapel, her fresh and lovely bouquet caught everyone's attention. Apparently, the entire floral arrangement for the royal wedding was picked by Prince Harry. According to Philippa Craddock, the wedding florist, the all-white flower bouquet included Princess Diana's favorite flower, forget-me-nots, as a tribute to Harry's late mother. Her dress was decorated with flowers as well, including floral details from all of the Commonwealth countries.