Good self-esteem isn't made out of a six-pack figure, a 24-inch waist or a six-figure paycheck – although those things can help tremendously. But it goes much deeper than your appearance or lifestyle. It's about your relationship with yourself.
Unfortunately, most of us suffer from low self-esteem because of our self-destructive habits that consciously or unconsciously sabotage our inner peace and constantly make us question ourselves. Fixing your relationship with yourself can help your live a more authentic life, give you the motivation to focus on your well-being and make healthier life choices.
Here are 10 ways to get your self-esteem back and fall in love with yourself all over again.
Learn to Forgive Yourself for Making Mistakes
So what if you accidentally said something insensitive to your friend or showed up to a meeting unprepared. Perhaps, you've accumulated a lot of credit card debt and now you're ashamed to face your family.
It's okay to make mistakes as long as you learn from them and try your best to rectify the situation. Learn to forgive yourself and move on, because there is no point living in the past.
Seek Authentic Friendships
The first step to building self-esteem is by surrounding yourself with people who uplift you and fill you with positivity. Look around you, maybe you have friends that you don't really like to hang out with but do it anyway because you're scared that they'll be offended if you don't.
Friendships shouldn't have to be forced. When you meet a person who you instantly connect with and feel positive vibes every time you hang out with them, that's how you know that they're a keeper.
Discover Your Secret Talents
All of us have a hidden talent inside us that that makes us special. Maybe you're a good artist or a singer but you stopped using your gift to pursue other goals in life.
Rediscover your special skill that once used to bring immense joy to you and your loved ones. Maybe you can even turn it into a side hustle to earn some extra money.
Put yourself first
Prioritizing yourself happens when you learn to say 'no'. Try saying this word at least three times this week and you're suddenly feel a sense of empowerment taking over you.
It's time to stop please others and giving in to their desire. Learning to put yourself first is an important step toward improving your self-esteem.
Fuel Your Body with the Right Foods
Who doesn't love the dollar menu at Taco Bell? But just because the food is cheap doesn't mean it is good for your body. Our diet is the reflection of how we feel on the inside. So if you eat unhealthily, it means that you have an unhealthy relationship with yourself.
It's time to fix that by changing your diet. Instead of cheaping out on junk food, treat yourself to expensive organic whole foods or go for a glass of good wine the next time you have dinner at a decent restaurant. It's the small things that make a big difference!
Don't Try to Fit In
Most of us spend out entire lives trying to please others – and frankly these people you're sacrificing your own happiness and self-worth for, don't even care about your well-being. So why bother? Youngsters find it tempting to be a part of the cool crowd, and they'll pay any price to feel loved and accepted by others.
Don't Procrastinate
If you need to get something done, there is no point of delaying it because you're feeling lazy or have misaligned priorities. Start working on things that are important for your future or your well-being because the longer you wait, the more you sabotage yourself.
It's Okay to Walk Away
Change can be overwhelming and scary at times, but it's almost always good for you. Sometimes you need to walk away from certain people or situations and explore new friendships and better avenues. If you don't change, you don't grow.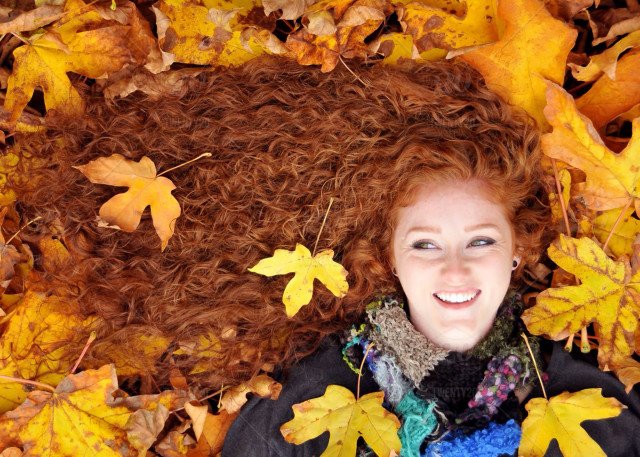 Ask for More
Ask and you shall receive. If you think you deserve a promotion, a raise, a better grade on a test, favor from a friend, or simply need help in life, asking can make a big difference.
Take the Blame When You Need to
Don't try to hold others accountable for your shortcomings or mistakes when you should be holding yourself accountable.
Blame-shifting almost never helps you learn from your mistakes or feel responsible for your actions. So admit when you wrong – because there is a sense of strength and empowerment in the act.