We are now living in the modern world where technology seems to be taking over the minds of everyone. To maintain a healthy lifestyle, one has to keep up, not just by using better workout equipment, but also keeping track of one's schedule. There's also the process of knowing how many calories you are losing every time you work out in the gym or go for a run.
Thankfully, there are a few excellent mobile apps to help you out with your weight loss goals. These are apps that can be downloaded straight into your smartphones so that you can access it anywhere you go.
They all have different features and uses and most of them are just too good for you to not try. If you always have your phone with you, might as well as use it for the benefit of your health. So here are some fitness related apps that will totally help you out in your journey to getting more fit and healthy.
#1 MyFitness Pal App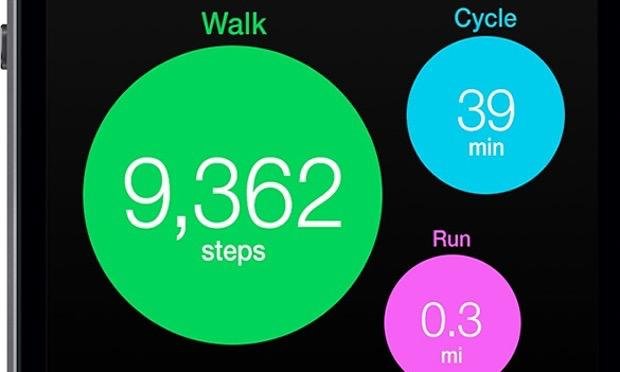 The very first app that made it through our list is one of the most popular and most downloaded fitness apps in the entire world today and that is the MyFitness Pal that can be downloaded free from the Apple App Store.
What people love about this app is that you can manually list down all the food that you have consumed. They have all the branded and non-branded food items and drinks there and you can select which ones you have eaten.
By doing this, you can count how many calories have you been eating. It comes with another app that works as a companion all for your workouts and it is called the MapMyRun, which obviously tracks and records how long and how far you have been running for that certain day.
#2 Fitbit App
Another great fitness app is this Fitbit App that is amazing when it comes to tracking your runs and monitors your heart rate. It comes with a companion app with the same name, so it is advisable to download that as well when you try this out since both of them are available on the Apple App Store. However, don't expect this app to be 100% accurate but still, this will help you a lot especially if you are serious about achieving your body weight goals. It's also a great way to motivate yourself watching your figure as well as maintaining your well-being by having proper exercise.
#3 Apple Health App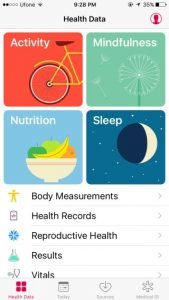 Having an iPhone definitely is an advantage when it comes to watching out for your health because it has a built-in Health app where you can log in your current body status like weight, height and if you have any illnesses, it even has a way to track your reproductive health if you are a woman. This is for the people who doesn't want to bother downloading another fitness app and just wants to stick to what is already on the phone. This Health app can count your steps, it tracks your sleep and all of your exercises.
One of the nicest things about this app is that it has an emergency feature. This emergency feature will ask for the names of the people who you can contact in case of emergency. You can input the names and contact numbers of your immediate family as well as your family doctors whenever you need some medical advice.
#4 ActivityTracker App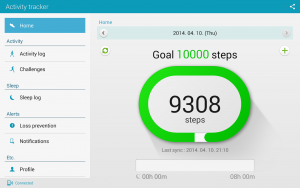 If you don't like the built-in Health App on your phone, however, you can try this ActivityTracker App. Just like the Health App, it can track your steps, the distance when you're running and also how many calories you have burned.
What is so nice about this app is that it doesn't necessarily require GPS to be able to track things which means it saves so much battery life and it is basically what everyone wants.
#5 Spotify
Now you might wonder what is this music app doing here, well it is because it is much more than just a music app. People often use this so that they could listen to some music while working out, especially when running. But it's a little-known fact that Spotify has a fitness related feature hidden beneath those songs. It can check what tempo you are running in and it sets the personal music library to play a certain song to compliment with your run. It lets you enjoy your run even more.