Nowadays, protein is added to almost every food that you consume. Be it cereals or oatmeal, it's pretty easy to have a sufficient protein intake every day these days. But did you know that even cookies can contain protein? Protein cookies are easily available in the market. However, like many, you might be unsure of whether they are actually good for you or not. As a matter of fact, irrespective of their protein content, these cookies are processed snacks and contain more sugar than protein. With that being said, the following is the list of the five best protein cookies that might catch your fancy when you're feeling snacky — plus they're healthy for you as well.
Quest Protein Chocolate Cookies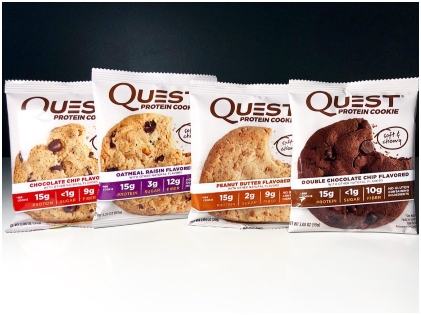 The most significant aspect of this product is that the cookies don't contain gluten. Although they aren't as delicious as regular cookies, they are soft and chewy. However, if you are whey protein intolerant, then this product might not be the right one for you. Discussing the nutritional value, you get around 15 grams of protein for each serving, less than 1 gram of sugar, and almost 9 grams of fiber. Sounds good, right? In lieu of artificial sweeteners, natural sweeteners such as stevia and erythritol are used, and that's definitely a factor that works in favor of the product. In addition to that, you get 250 calories from each cookie. With a discount of 25%, Quest Nutrition is now selling this product at a price of $22.41.
Munk Pack Soft-Baked Protein Cookie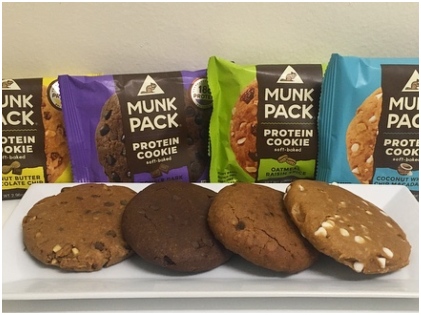 Much to the joy of vegans, this product has a high protein content and can be enjoyed after a workout. It's relatively low in sugar compared to other protein cookies that are available in the market. Tried and tested, these protein cookies from Munk Pack are definitely beneficial for you, especially if you are on the lookout for vegan protein and of course, gluten-free cookies. Additionally, the product is super tasty! You can indulge yourself with a variety of flavors – all super good, of course! You can buy a Munk Pack Protein Cookie Variety around $25.00. That's definitely affordable!
Know Better Chocolate Cookie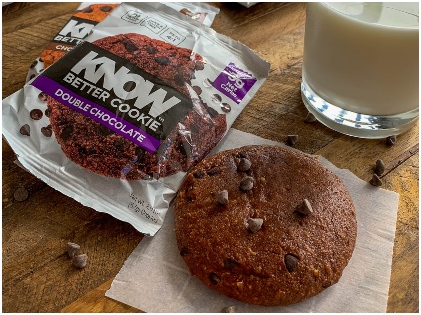 In this list, these cookies have the highest fiber content. With 12 grams of fiber and 18 grams of protein in every cookie, this product from KNOW Foods helps you maintain a regular diet. The impressive list of its ingredients contains coconut oil, chia seeds, and flax seeds. Now, most of the cookies that you get in the market lack all these. It would be good if you check the ingredients before you make a purchase in case you find something you don't particularly like. The more you recognize the ingredients, the healthier it is for you, too. The current MRP of the product is not known as of now.
Lenny & Larry's All-Natural Complete Cookie Chocolate Chip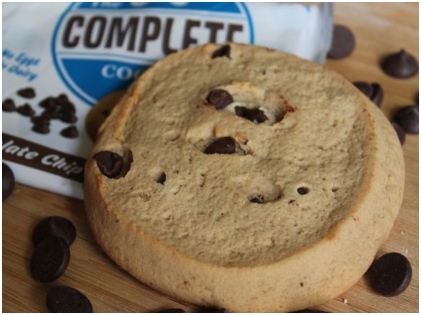 Lenny & Larry offers you protein cookies in different flavors such as snickerdoodle and birthday cake. With the addition of natural sweeteners, they are quite healthy for you, especially if you detest artificial sweeteners. These vegan cookies are known to contain plant-based protein. However, there are some negative points about the product that you need to know. The all-natural complete cookie chocolate chip has higher counts of carb and calorie. A 4 oz. cookie, which is equivalent to 2 servings, contains 400 calories and that's pretty high. It would be better if you eat half at a time and keep the other half for later consumption. This product is highly recommended for young athletes who can tolerate wheat and are aiming for weight gain.
No Cow Protein Cookie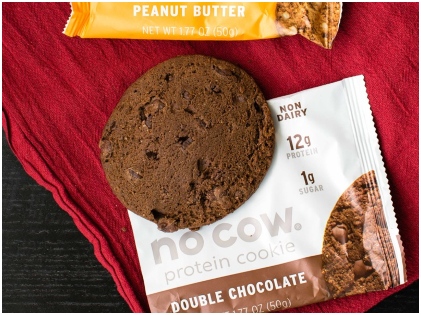 The No Cow Protein Cookie isn't as tasty as the other products that are listed here. With that being said, the product replaces gluten as well as other dairy allergies with pea protein and dairy-free rice. A cookie contains around 12 grams of protein and almost 3 grams of carbs, aside from boasting of a staggering 9 grams of fiber. That's super high, indeed! The No Cow Protein Cookie comes at a price of $23.99.
These were the five best protein cookies that can leave your sweet tooth satisfied and are easy on the pocket, too. Additionally, you can also choose to pair your regular cookie with some other sources of protein. The choice is yours!