Chocolate comes in many forms and all of them have not been in controversy. That is until someone came up with the idea of snortable chocolate, which has generated both shock and awe. Here are some things you should know about it.
Schumer Is Hell Bent on Destroying It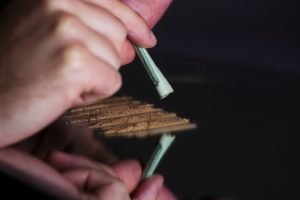 US Senator Charles Schumer is calling for regulators to crack down on what is called "snortable chocolate," while pressing that this substance is being marketed as a drug. This senator wrote a letter to the Food and Drug Administration to request them to investigate products such as Coco Loko, which is meant to be ingested through the nostrils and has caffeine.
Schumer says that this suspect product does not show any clear nutritional value and he cannot think of a single parent who thinks it would be a great idea for their children to be snorting over the counter stimulants through their nostrils. Chocolate is a great substance, but it is pretty queer to think about it being ingested through one's nose, which is how some drugs are typically ingested.
"If there's no chocolate in Heaven, I'm not going." – Jane Seabrook, Furry Logic Laugh at Life
What is Coco Loko?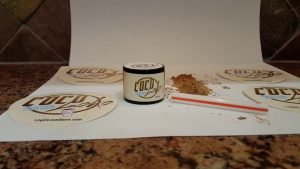 Coco Loko is made of cacao powder, which is chocolate's main ingredient. It also has considerable doses of caffeine. Reports say that it uses some ingredients which are commonly used in energy drinks. While most chocolate powders are meant to be mixed with water, this product takes a different approach as it is marketed to be snorted with one's nostrils.
This is marketed as a stimulant and the company claims that it helps in focus and gives feelings of euphoria. It is also said that this is great for partygoers who want to dance the night away without experiencing a crash. A lot of partygoers have snorted all kinds of drugs, but whoever thought of snorting chocolate was pretty queer. These claims have not been approved by the FDA.
Where This Came From
Coco Loko is a bizarre new cocoa powder that is actually being marketed as a drug-free stimulant. This can be bought in a $25 1.25 ounce tin that you can snort up your nose if you happen to be too tired of your typical chocolate drink. This debuted in Florida and reports say that this has been made available in smoke shops and liquor stores ever since. Not too surprisingly, this is not sold in candy and chocolate shops.
This, however, could be just one of those laughable products that would disappear on its own anyway, but Senator Schumer did not take this as a laughing matter. Many have noted Senator Schumer as a frequent opposer to fun and, when he heard of this, he blew it up in the media.
The Future of Coco Loko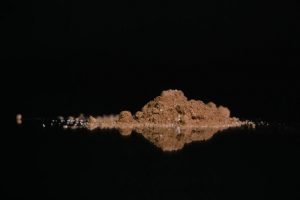 While marijuana is getting legalized in more and more states, this chocolate powder is now drawing flak. What is interesting is that the Food and Drug Administration too is not sure if it can regulate this form of chocolate, although it is snortable. Reports say that the agency is still trying to figure out if it has the authority to carry on with such an investigation, but this has not slowed down manufacturer Legal Lean from going ahead. Founder Nick Anderson argues that his product is just cacao powder mixed with common energy drink ingredients such as gingko biloba, guarana and taurine. He says that his product is the future because it gives consumers a euphoric feeling but does not give a sugar crash.
Anderson did not consult any medical professionals about his claims, but he personally believes that Coco Loko is perfectly safe. His observation comes from the fact that teenagers have been snorting chocolate in Europe, without having a chocolate snot epidemic.
Health Risks of Coco Loko
The product sounds crazy, but Schumer is not really on red alert for no reason. Reports say that snorting chocolate does have its health risks and this could be why he is alerted. Just the name Coco Loko is already a relative throwback to the alcoholic energy drink which was released earlier, Four Loko, which was also popularized as the blackout in a can.
There have been several studies which have documented the dangers that can come out after mixing and consuming alcohol and caffeine. After the harmful effects have become too apparent, the FDA finally banned the drink in 2010. Four Loko has since then been neutered, but it still exists today as a premium flavored malt beverage.
Chocolate is good for you, but nobody knows yet the harms of inhaling it. What do you think of this strange new product? Share with us your thoughts and reactions in the comments below.