People often say that life is short but is it really? Yes, it is a fact that life is totally unpredictable, no one actually knows what is going to happen the next day, or even in the next hour. So how can someone actually say that life is short? Is it really short or people don't just live completely? A lot of people are afraid of uncertainties, especially when it comes to death since everyone can die anytime, only a couple of people in this world get a chance to grow old and actually say that they have lived. However, there are actually ways to increase your chances of living a longer life, and here are some of them:
"Your work is going to fill a large part of your life, and the only way to be truly satisfied is to do what you believe is great work. And the only way to do great work is to love what you do. If you haven't found it yet, keep looking. Don't settle. As with what matters of the heart, you'll know when you find it." – Steve Jobs
TAKE CARE OF YOURSELF PHYSICALLY
One of the best possible ways to live longer is that you actually have to take care of your body. Regular exercise can actually improve your weight and control its balance while eating healthy and nutritious foods. The human body actually releases endorphins, that could help the body feel relax, reduce any kind of pain, and it would make you feel good.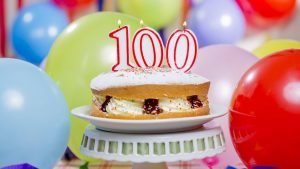 Start with doing some cardio that could get your heart rate up and improve your endurance, such as swimming, run, even just fast walk. It doesn't have to be complicated. If you want to make your bones and muscles strong, however, do some strength training like weight lifting two to three times a week.
GET YOURSELF CHECKED REGULARLY
Regular exercise may be helpful, but it is always great to make sure that you don't have any health issues. It is very important to be able to identify any health problems before they actually become a serious matter to be concerned about. It is best to identify if you have any family history of any type of illness, lifestyle factors, and even your work environment. A doctor's check-up is good enough and if your doctor wants to recommend to do something, don't hesitate to ask the advantages and disadvantages so that you know what you're getting into. Avoiding any vices like drinking or doing drugs since these things will definitely make your life shorter.
DO WHAT YOU LOVE
It is a fact that it is indeed important to take good care yourself physically, but you must not forget to take care of yourself emotionally. If there is something that you have always wanted to try, then do it. Some people grow old and regret not being able to do the things they have wanted to do, so don't make the same mistakes they did. If you tried that certain thing and it turned out to be something you didn't like, don't regret it, but instead, look deep into it learn from it, never be afraid to do the things that you love, it is your life, after all, live it the way you want to.
"Life is short, youth is infinite, and opportunities endless. Have you found the intersection of your passion and the potential for world-shaping positive impact? If you don't have a great idea of your own, there are plenty of great teams that need you, unknown startups and established teams in giant companies alike." – Justin Rosenstein
HAVE A HEALTHY MIND

Finally, you cannot, of course, forget that you also have to take care of your brain. One of the best things to do is by never stop learning new things with a positive outlook. Look at things in every positive aspect, because positivity always leads you to the best situations.
Being happy is a state of mind, it is a choice that everyone should make since happiness is what life is all about. There may be struggles here and there, but it is how you handle it and react to it that would make a difference. Be an inspiration to everyone by choosing to be positive and happy, ignore stress and get away from negative people. Life is only short if you don't know how to live it to the fullest, live your everyday life as if it's the last.