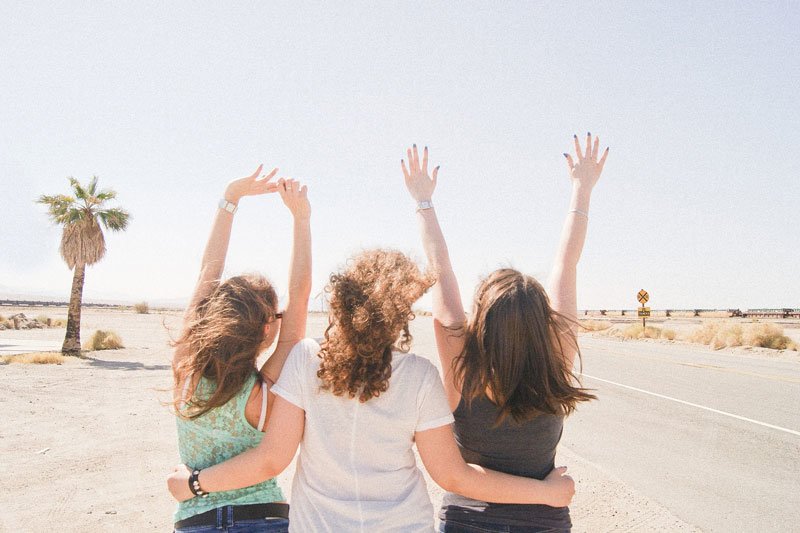 This is Why You Should Go on a Girls Trip as Soon as Possible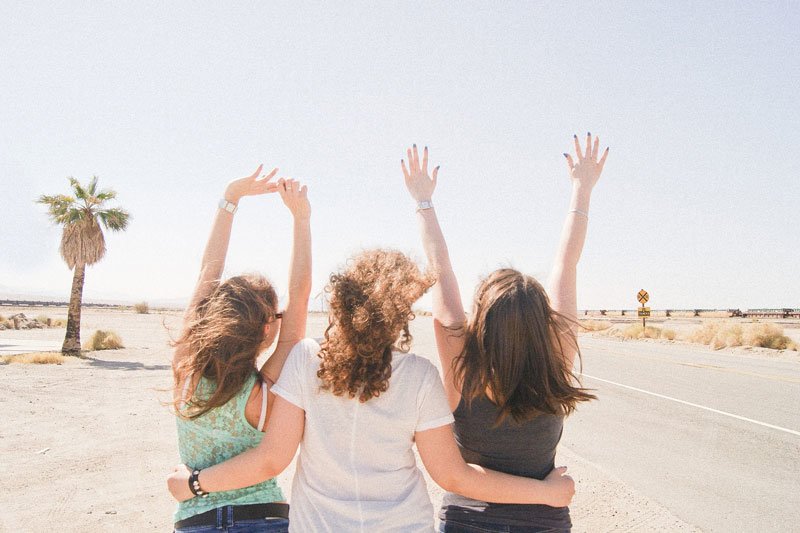 Health Benefits Of Girls Trips
As strange as it may sound, going on a girls trip holds a lot of health benefits for you. As such, you should consider going on that trip soon enough. Science has revealed that taking an occasional break and just spending time with friends is of benefit to health.
Research has shown that friendship has the potential to extend one's life expectancy, makes it easier for a person to tolerate pain, and it also reduces the risk of heart disease.
In a research, psychologists tried to predict how large a person's social network was by evaluating how much pain the participants had the ability to withstand.
Emotional Benefits Of a Girls Trip
In addition to this, friendship makes people feel good. According to a 2016 research, spending time with friends on hangouts actually contributed to oxytocin production.
Oxytocin has been severally described as a good-cuddle hormone which we produce whenever we are happy. Science has also revealed that this hormone helps people to become more generous, friendlier, and more trusting.
On the flip side, a study by researchers from Harvard has found that those who are without strong friendships have a higher tendency of getting depressed and also experience cognitive decline later in life. In fact, the study found that these people who were without strong friendships had a higher likelihood of dying earlier.
A study that considered the lives of about 309,000 individuals revealed that the absence of strong social relationships led to a 50% increase in a person's chances of dying prematurely. That translates to a similar effect produced by smoking fifteen cigarettes daily. Also, another study released in 2012 found that there was an increase in the risk of dementia based on how lonely a person felt.
Maintaining Friendships
While science has established that having friends is good for the health, it is also true that maintaining friendships can be quite difficult. So many factors and events affect one's ability to sustain and keep up with friends.
For instance, people change locations, kids graduate, people get new jobs and keeping up with friends when some of these events take place can sometimes be very difficult. In those cases, sending Christmas letters once a year or simply sending a message across a social media platform, might not be enough.
There is research indicating that the distance factor does not necessarily have to put a strain on a friendship. However, it can be difficult to effectively balance leading a busy life against keeping up with these long-distance relationships.
In addition, in different studies by William Chopin, a psychologist from the Michigan State University, it was discovered that in adults who are more advanced in age, friendship was a stronger determinant of happiness and health than relationships with members of one's family. Chopik advised that keeping the friendship with a couple of good friends could make a lot of difference in one's well-being and health.
He noted that it is a smart decision to invest in friendships where one is the happiest. He added that a great friendship might have more influence on our health and happiness than other relationships. As such, spending quality time alone with friends is a good idea and that is why you should consider a girls trip.
Tips To Help You Plan Your Next Girls trip
It is important to ensure that all your girls would be free to go on a trip at that particular time. Once that is done, set up a calendar event and get all of them to keep the date free and keep checking in on each other, so everyone remains on the same page.
Another important thing is to set a budget that is realistic. The last thing you want to do is making one of your friends feel isolated. Thus, everyone should be open about budget issues, and you should all reach an agreement on a total trip package that works for everyone.