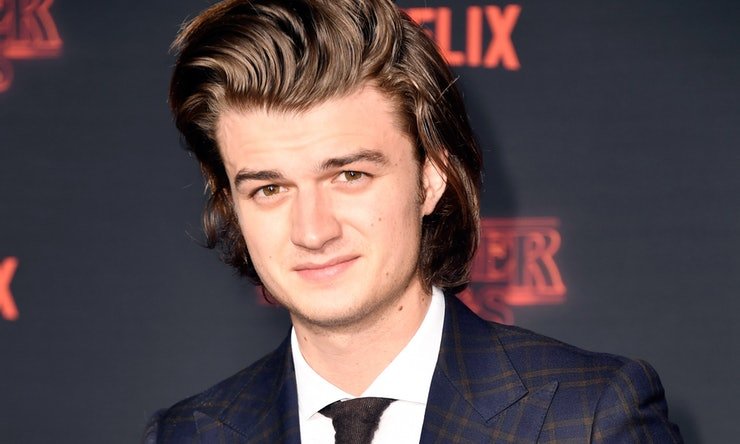 'Stranger Things' Heartthrob Joe Keery Shares Secrets About His Famous Hair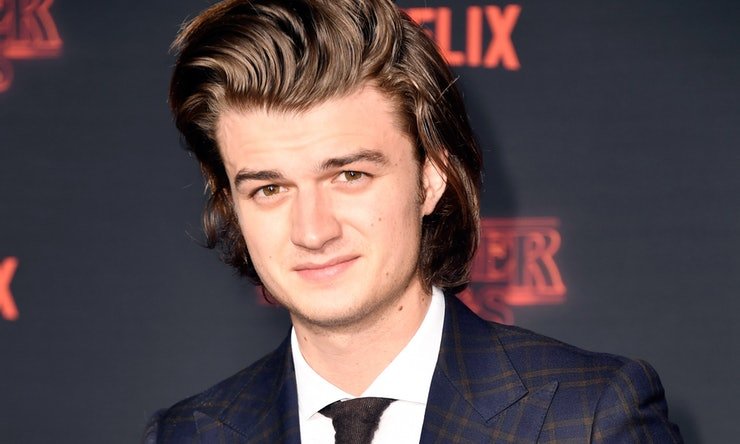 Stranger Things is considered to be one of the most popular original Netflix series today. It basically tells a mysterious story of supernatural events that involves the disappearance of a young boy, with a girl that has psychokinetic abilities that was caused by an illegal laboratory practices, which all revolves around young boys in middle school along with their siblings and parents in a fictional town known as Hawkins, Indiana and is set in the 1980s.
One of the most iconic characters in the original Netflix show is Steve Harrington, who is portrayed by 25-year-old actor Joe Keery. He admitted that he got curious about the concept the Duffer Brothers put together and that made him audition, he admitted that at that time he was working at a restaurant and is just looking for a big break as an actor. Keery first audition for the part of Jonathan, but then realized that it would be more interesting and fun to try for Steve's character as well and so he was actually chosen and seems like he is indeed perfect for the role.
THE SECRET BEHIND THE STEVE'S HAIR
There is so much mystery going on in the town of Hawkins especially in the second season of Stranger Things, however, the biggest mystery of all is how exactly does Steve Harrington keep his hair so perfect. It has become such a huge hit in the first season that it literally made Joe Keery even more famous. That 80s blown back front puff is making girls weak in the knees which is one of the reasons why the Duffer Brothers, the creators behind Stranger Things, felt the need to add a scene on the show's second season regarding the secret behind Steve's hair.
A particular scene in one of the episodes of the show focuses on Dustin Henderson, who is played by Gaten Matarazzo when he asked Keery's character how exactly he manages to have his hair perfect every single day, and the Steve actually revealed that he is using Faberge Organics. Steve even explained how Dustin must style and use it. First by using a shampoo and conditioner, once the hair is damped and no longer wet, get about four puffs of the Farrah Faucet spray. Steve also jokingly threatened Dustin regarding his secrets on how he does his hairstyle. Obviously, this was all set back in the 1980s, which is why if you want to try and do Steve's hairstyle routine, you may not be able to use his secret formula since the Fawcett is no longer available in the market.
BEHIND THE STRANGER THINGS 1980s HAIRSTYLES
For those who were disappointed when they realized they can't really use Steve's secret formula when it comes to his hair. But the man behind Steve's character, Joe Keery, revealed to Esquire magazine that he doesn't really do anything special with his hair. According to the 25-year-old actor, he doesn't do a special treatment with his hair, he simply washes it every three to four days and just by doing that people seem to always be surprised and amazed. Keery even joked about it just being lucky enough to have good genes in the hair department. However, the real person who you should be asking is the Stranger Things' official stylist, Sarah Hindsgaul. In an interview with IndieWire, Hindgaul spilled some of the upcoming hairstyles that we will see in the next season of this award-winning series.
https://www.instagram.com/p/BQBGfAGDpaB/
She revealed that we will actually see more perms and she and her entire team are already planning on how exactly they will get almost everyone's hair in different kinds of perms. If you recall, Stranger Things season 2 is actually set in 1984, which basically showed how almost everyone's hairs are in mullets, short tops, and of course fringes and bangs. Hindsgaul admitted that she is indeed the head of the hairstyling department on set, but she collaborates ideas in the process of what kind of style suits every character and how it must have a visible change for every season.

Just a couple of weeks after finishing seasons 2, Hindsgaul said that she actually send actors some photo inspirations on the idea of how their characters' hair will look like for the next season and that she is, of course, consulting them as to what they think or feel about it and if they have any suggestions and insights that they want to add.