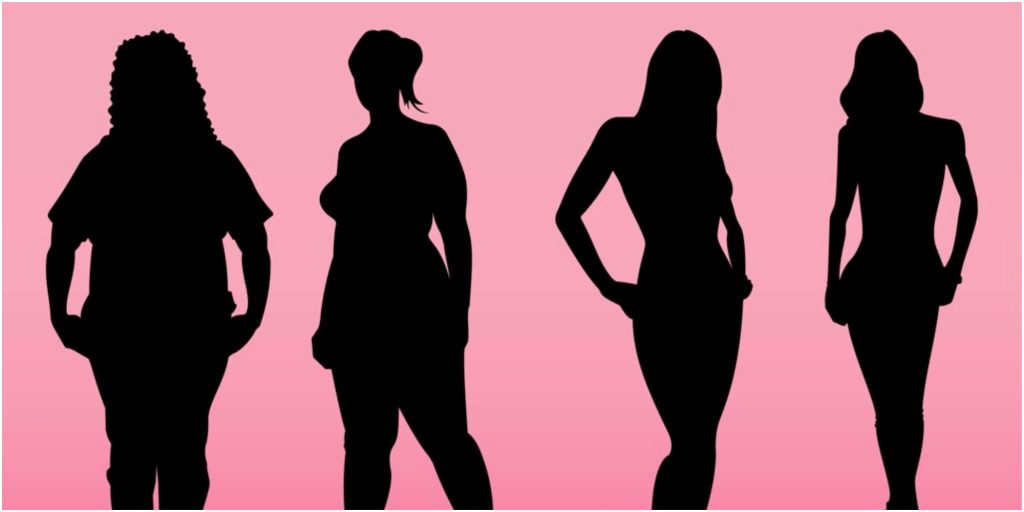 How Your Body Shape Is A Small Window Into Your Health!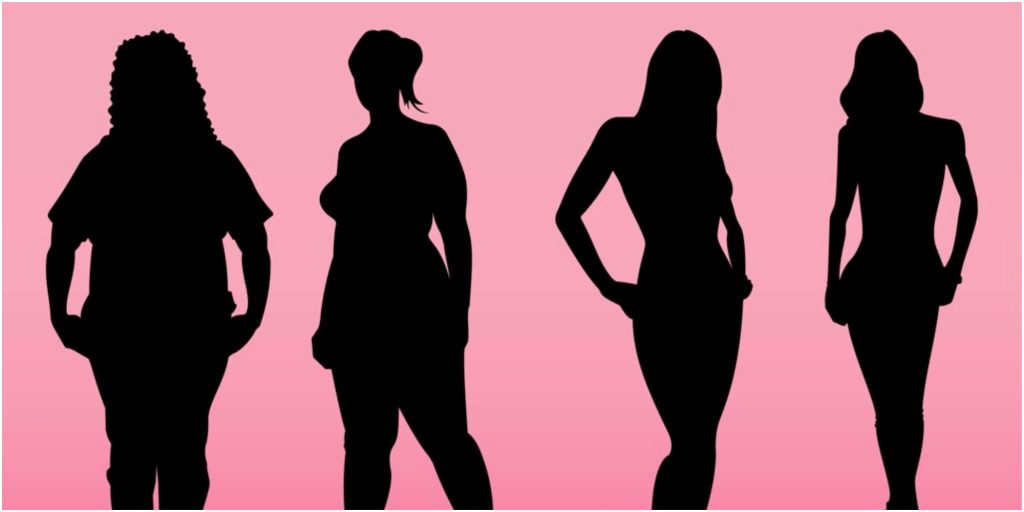 There is a lot of attention placed on body type, but it is usually for aesthetic reasons. Body shape and size is under the radar for how attractive or unattractive people are, but did you know that your body shape could tell you a bit about your health? Here we take a look at a few body shapes and sizes and how they can give you a glimpse of the bigger picture! These are simply guidelines though, and it is highly recommended that you do consult with a doctor or a professional before taking any action, especially drastic dietary changes! The body doesn't like dramatic changes when it comes to food intake — either in the type of food or even the amount.
What Your Behind Says About You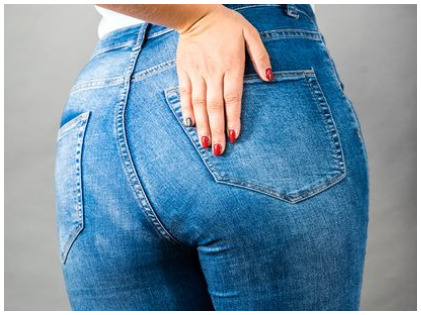 Square Shape
If your behind is square-shaped, then the fat on your bottom is evenly distributed. This shape could mean that your glutes are strong. Usually, engaging your glutes in core exercises and lower body exercise helps resolve the fat deposits around the waist area.
Inverted 'V' Shape
A bottom that is shaped like an inverted V or triangle usually indicates a person with low estrogen levels. As estrogen levels decrease, fat begins to deposit in other areas of the body. If this is your body shape, it could be an indication that you need to begin removing extra body fat to protect your heart. Engaging in cardio is useful in this situation.
Round 'O' Shape
A round bottom displays an even distribution of fat around the buttock area and strong glutes. This is considered the most healthy shape to have, and if you are lucky enough to have this, then congratulations!
Heart 'A' Shape
A bottom of this shape usually shows more fat deposits on the upper thighs and can simply be an indicator of excess weight.
A Thick Mid-Section
If you are carrying weight on your midsection, it can be an indicator of high levels of stress. Feeling stressed results in the release of cortisol in the body which affects fat deposition, leading your body to hold excess weight around your midsection. Lowering cortisol levels will decrease your waist circumference, so focus on good quality sleep and destressing!
Fat On the Hips
If you happen to be carrying your excess weight across your hips, you may want to keep a close watch on your sugar. When the body has an excess of sugar, it produces too much insulin, and this turns into fat. Make healthier food choices and refrain from sugary sodas, fruit juices, and refined carbs.
Flabby Arms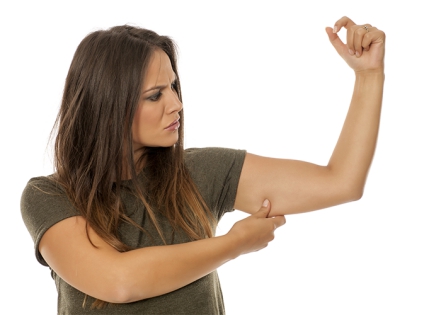 So, if you thought that your flabby arms only made you look less sexy in your summer dresses, then think again! Flabby arms may indicate low testosterone levels. You can remedy this by increasing your intake of vitamin D which is found in some foods or through sunlight exposure. Spend time in the sun and eat foods high in vitamin D to resolve this!
Lower Abdomen Fat
If you find that your excess fat settles in your lower abdomen, it may be a sign of a hormonal imbalance. Hormonal imbalances can also be responsible for you gaining the weight, and consulting with a doctor can identify whether this is a health concern or not.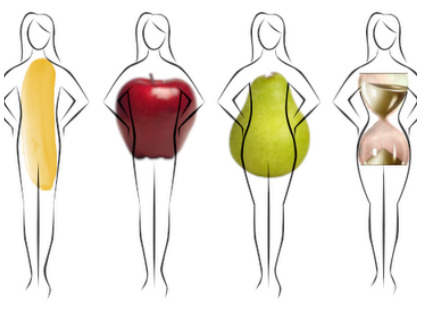 In addition to the aforementioned guidelines, your body type may fall under any of these categories — apple, pear, rectangle, or hourglass, depending on the way your body naturally stores fat. Understanding your body shape is important to help you maintain your health. An apple-shaped person needs to be aware that their risk of diabetes and heart-related diseases is higher since their fat comes in the form of visceral fat which is deep and around the organs in the midsection. Pear-shaped people usually store excess fat on the hips, thighs, and buttocks and are less inclined to the issues apple-shaped people face but still need to maintain their weight — or else, they eventually also gain fat in the midsection. Rectangle-shaped people are fortunate as they do not easily gain weight and generally have a high metabolism. Hourglass-shaped people gain weight evenly over their whole body which is the most ideal but still requires attention so that there is not an unhealthy amount of excess weight.
So, you should familiarize yourself with your body shape, not because of aesthetic reasons but because you want to improve your overall health. The next time you're assessing yourself in front of the mirror, keep these guidelines in mind!