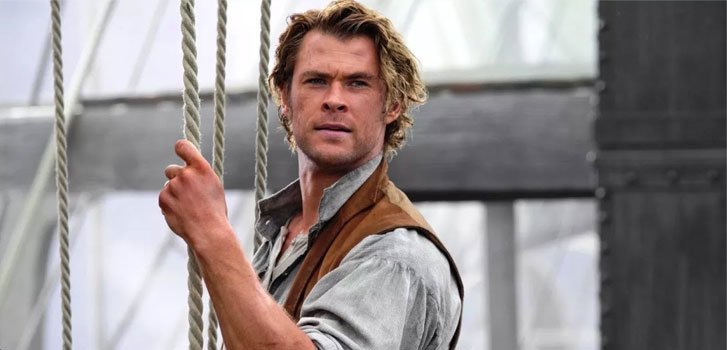 These Hollywood Celebs Went Through Massive Weight Loss For A Role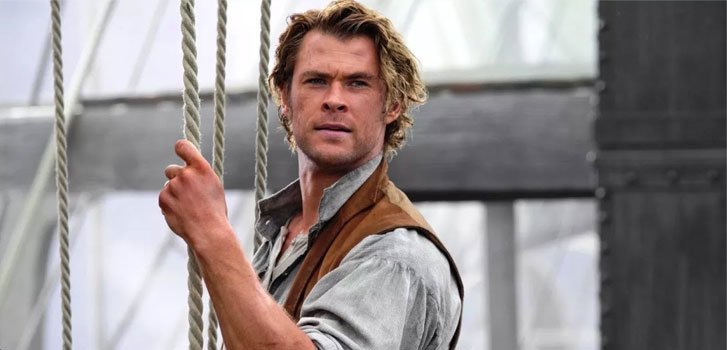 Hollywood stars may be some of the best-looking people on earth. However, there are times when they have to take on roles of unfortunate people and this might mean that they would have to lose weight. Losing weight in this sense, however, is not in the aesthetic sense. Even some of the most muscular celebrities are reduced to skeletal frames when their work requires. Here are some extreme instances of losing weight for a role:
Matthew McConaughey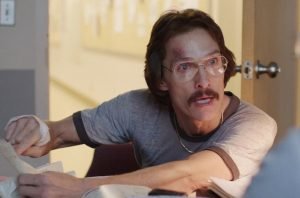 Matthew McConaughey had critical acclaim for his role as Ron Woodroof in "Dallas Buyer's Club" where he lost almost 42 pounds. McConaughey ditched that muscular poster boy body for a lanky frame but he later on revealed that shedding all those pounds actually made him feel smarter.
The Texas native survived on an eating plan which included Diet Coke, a piece of chicken and egg whites until he slimmed down to 133 pounds. When asked about how he did it, he said that he forced himself to find new ways of entertaining himself instead of going out for a good meal. "I had to relearn how to entertain myself because I wasn't going outside, I wasn't going to dinner, I wasn't going to social places," says McConaughey.
"If you focus on results, you will never change. If you focus on change, you will get results." – Jack Dixon
Anne Hathaway
Anne had that body that had men swooning and had women envious, however, she put off a completely different look when she was cast as a starving streetwalker in "Les Miserables." The Hollywood star shed over 28 pounds when she took on the role of Fantine in the classic musical, claiming that she did so by living on lettuce leaves.
"I was on a starvation diet to look like I was near death in a film, but I went at it with a plan and I had a guide, a nutritionist kind of helped me with it," says Hathaway. She, however, refused to disclose closer details of her preparation, saying that she discourages anyone from looking the way she did in that role.
Natalie Portman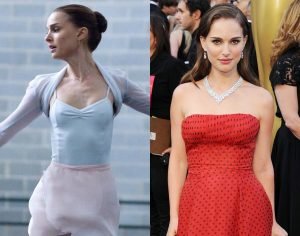 Natalie Portman is already on the  thin side, but she still lost 20 lbs when she took on the role of a ballerina in "Black Swan." When she looked back at the grueling schedule that she had to endure for such role, she feared at one point that she was going to die.
She ate little more than just carrots and almonds and spent over eight hours a day in rehearsals. She said that her preparations for the film left her physically and emotionally drained. "It was the first time I  understood how you could get so wrapped up in a role that it could sort of take you down," says Portman.
Christian Bale
In 2004, Christian Bale took on the role of Trevor Reznik, a machinist with a severe case of insomnia. His lack of sleep had led to severe weight loss which left the once muscular Bale looking skeletal. During his preparations for the role, Bale went from 173 pounds to just 113 pounds.
To lose all that weight, the method actor followed a diet where he only ate one can of tuna and one apple every day for almost four months. Bale also supplemented this with black coffee and multivitamins. While his look had a lot of his fans worried, he immediately gained back all the weight when he started shooting  "The Dark Knight" series, only to look really thin once again when he shot "The Fighter" in 2010.
Chris Hemsworth
Chris Hemsworth had an appeal and the body of a demigod, that is why many were shocked when he revealed what he had to look like when he was preparing for his role in "In the Heart of the Sea." Talking about such diet, he revealed that all he and his co-stars ate in a day were just one boiled egg, crackers and a celery stick. "We couldn't go away for a month and get skinny, we had to do it while we were shooting," says the Australian superstar.
Losing weight is not an easy task and it looks like that difficulty is taken to the next level when taking on these kinds of roles. Do you know any other drastic weight loss story for preparing for a role? Share them with us in the comments below.