Dancing is fun and refreshing. It is healthy as well because the constant movement of the body to different rhythms keep the heart pumping blood into the other parts of the body. Research has shown that dancers live a longer and agile life than those who are non-dancers.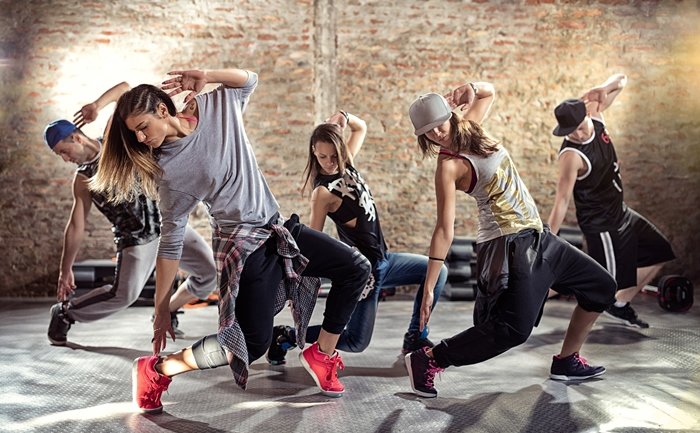 A daily 20 minutes dance as a routine at any time of the day will bring tremendous changes to your health. In case you are too lazy to hit the gym, try dancing instead. It is a form of workout with amazing results. The energy embedded in music such as hip-hop is one of the best for your dance session, Salsa, ballroom dance and dance cardio are ideals for many dance and workout lovers all over the world, regardless of nationality, gender or social status.
Celebrities are well known for their endless yearn to look fit and stunning all the time, and this is evident in their lifestyle as they always take extra care in maintaining killer physiques. Ariana Grande is a good example as she used most of her hits to tracks to perform dance cardio, a practice that is already an addiction.
Her trainer, Harley Pasternak, unceasingly monitors her dance cardio activities on and off stage. " Harley will send a text to me about a workout. It doesn't matter if I have a show that day, I'm always down and cool with it," she said. The beautiful songstress and ambassador of Reebok were full of humor as she explained further. "My songs are my workout engine. Tracks like 'Greedy,' ' Focus,' ' Side to Side,' 'Bang Bang' and similar tunes get me down really good during my shows. So I perform and exercise at the same time".
Like Grande, many people are gradually getting into the dance cardio trend. This unique dance step involves exercise elements such as ab work and lunges.
Dance cardio was initiated by a fitness expert, Tracy Anderson. She owned dance studios in New York and Los Angeles called 'Tracy Anderson and DanceBody.' The news of the latest trending workouts method is spreading rapidly, particularly among fitness enthusiasts. Anderson combined dance choreography with a muscle-toning move.
Dance cardio is a fun-infused form of exercise that takes the form of choreography to a whole new level. The goal is to lessen the impact of drudgery during a workout as the entertainment is meant to mask the stress.
John Porcari, Ph.D., of the University of Wisconsin – La Crosse's department of exercise and sports science says, "Dance cardio is similar to Zumba and other popular types that had been previously studied. It can take a steady pace from a moderate- to vigorous-intensity workout. It is not hard to do. Adults from the youth to the old ones can dedicate 45 to 60 minutes of their daily activities, three to five days a week to it."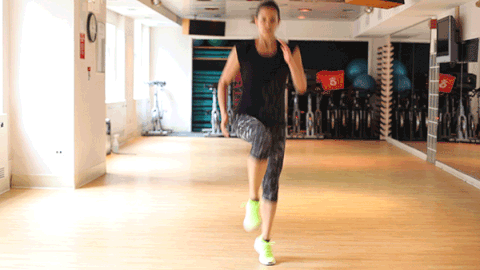 In addition, dance cardio has positive effects on mood. This is further corroborated in one study conducted by the University of Derby.  Patients who were suffering from depression had nine weeks of salsa dancing lessons assigned to them. Interestingly, these patients came out in high spirits, revamped and lively.
Researchers attributed the good result to the exercise, social interaction, and the focus on meeting the requirements of acquiring new skills. Significantly, it contributed to the improvement in the mood of all the study's participants.
Giving his thought on the topic, celebrity choreographer and a close work partner to Grande have this to say, "Dancing is an essential body lifter, mind energizer, and spirit booster, The confidence you get from it is usually unquantifiable."
But the big question is, should dance cardio replace the early morning jogs? Dr. Porcari says that the decision is an individual thing because the final step taken by the individual will depend on the level he or she has reached. "It's not as demanding when compared to running in relations to cardio, but it's really what you make of it."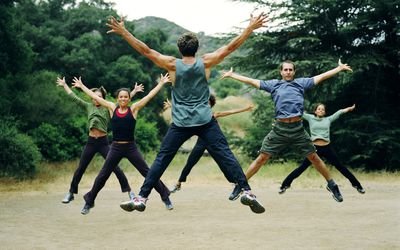 Beginners can immerse themselves in dance cardio classes experience with these easy-to-do four tips:
Study the nitty-gritty of dance cardio before embarking on it. Know the dos and don'ts. Make use of the available workout options such as the stream-at-home workouts to in-studio laborious sessions. It is very important for you to know the full implications of joining dance cardio in order to avoid regrets. Dr. Porcari stated that many go into the studio without adequate preparations, thereby getting injured during the session due to vigorous body movements like jumping, twisting, flexing of muscles and sometimes these moves are simultaneous, This is common among the overweights and the aged. Just make sure you are comfortable with the method.
It is ideal always to have a friend accompany you to the studio. Having a partner to compete with as a fitness friend inside the same studio usually, energize the partners. A fit friend will be your cheerleader, fan, and supporter during a hard time in or out of the studio.
Ensure to put on the right pair of shoes. Wear a pair of footwear that will make you feel completely comfortable in them. Remember to wear appropriate shoes such as sneakers or any flat sole shoe. Avoid heels (for the ladies). Make it look as if you are preparing for an interesting outfit.
Nicholson advised that a simple pre shimmy routine should be done as a form of warm up before dance cardio. This routine includes running in place, about 20 jumping jacks, head to toe stretching, and attacking some extremely hard work, e.g., two sets of 16 crunches. At the end of the warm-up, Nicholson continued, top it with dance steps to ease in.
 Don't ever get into a fitness class without substantial warm up.