While most new mothers struggle to get back in shape even months after giving birth, tennis superstar Serena Williams was already showing her body in short shorts, which she had all the right to do. Of course, she is a professional athlete and one of the best in the world so she probably has zero percent body fat and a metabolism which can torch anything she eats. This woman is built like an Amazonian goddess in a really awesome way.
Just after giving birth to daughter Alexis Olympia Ohanian Jr, she posted a selfie of herself in her shorts which was captioned "Back in my jean shorts 2 weeks…" She also announced the name of her baby girl on Instagram, who carries the same name as her father, Reddit co-founder Alexis Ohanian.
Back in Two Weeks
Such mirror selfie, which was posted on her Snapchat account, managed to upset moms who might have thought that achieving that shape in such a short span of time after giving birth is just impossible. Of course, it is understandable that the 35-year-old tennis superstar is a demi-god as she won the Australia Open back in January while she was pregnant while some women might find it really difficult to get out of bed while pregnant.
Let everyone be reminded that Serena did win the women's title at the Australian Open while she was secretly eight weeks pregnant. While this was already a rare feat in itself, she never dropped a single set.
A Healthy Pregnancy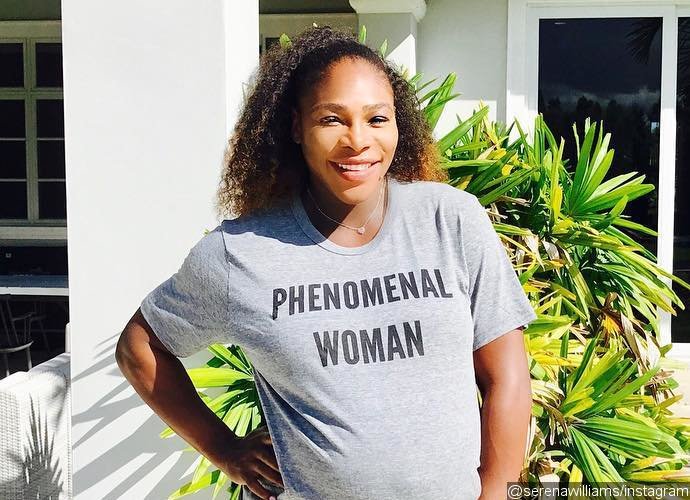 The tennis superstar and her fiancé welcomed their baby girl on September 1 at a hospital in Florida where she gave birth to a healthy baby who weighed 6lbs and 13 oz. The couple met in 2015 and got engaged in December 2016. Williams accidentally announced her pregnancy on Snapchat when she posted a picture of her growing belly which was captioned "20 weeks."
Williams did not elaborate on complications about her pregnancy, but she did state that there would be an extended stay in the hospital. Her family had to spend six days in the hospital after she arrived due to some complications.
Not a Comparative Benchmark
Celebrities bounce quickly to their pre-baby bodies just after giving birth because they are equipped with facilities which mere mortals do not have access to. These means cosmetologists, dieticians, chefs and personal trainers. It might have been much easier for Serena who is a professional athlete, so women should not be devastated if they do not look as good as her after giving birth.
Dr. Claudia Holland, a New York-based obstetrician, reveals that a lot of her patients bemoan at the thought of still looking pregnant right after giving birth, while celebrities look just as good as they did. "Postpartum moms don't have the time or energy to diet and exercise and often indulge in comfort foods." There might be a lot of pressure to get back into shape, but these are not meant to pressure anyone.
Take Your Time, Enjoy Motherhood
Claudia also warns that social media can cause some damage when it starts pressuring you to beat some unrealistic goals. After giving birth, it is the mother's duty to eat healthily, get some rest and bond with her new baby. While new mothers have to be healthy to a certain degree, they definitely need not look as healthy as Serena Williams in just two weeks.
In other words, do not be preoccupied with eating too little and looking as good as you always did which can push you to behave in ways that could affect behavior and bonding patterns. Although all these famous personalities can lose those pounds after giving birth and make it look easy, do not get pressured and stubbornly beat yourself up. What do you think of these insights? What was your reaction to Serena Wiliams' post-baby figure? Share your thoughts with us in the comments below.