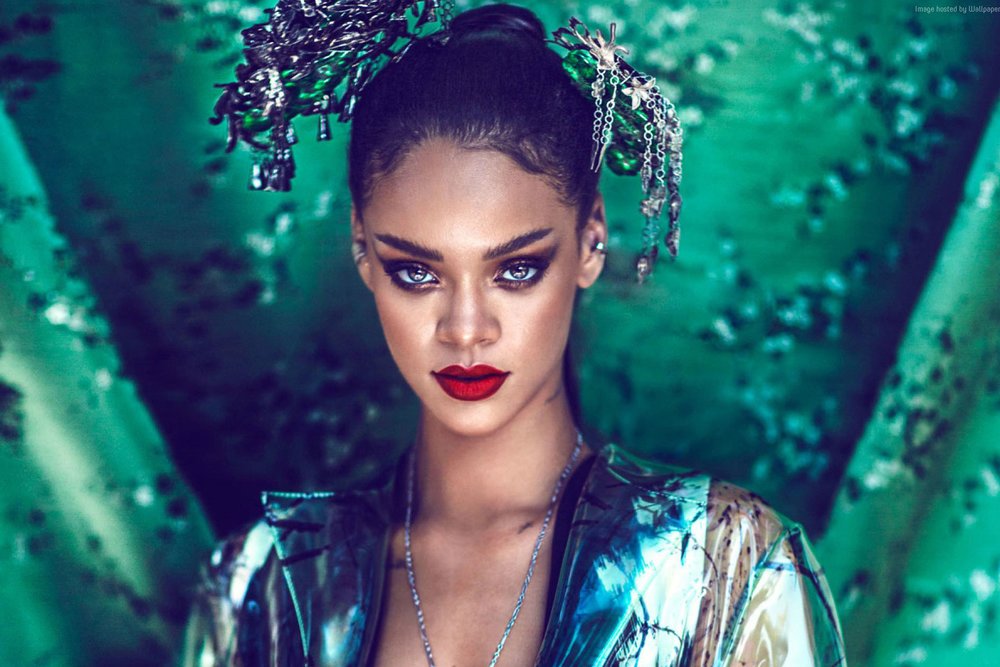 Rihanna Talks About Her Fascination With Makeup And Her Beauty Line Fenty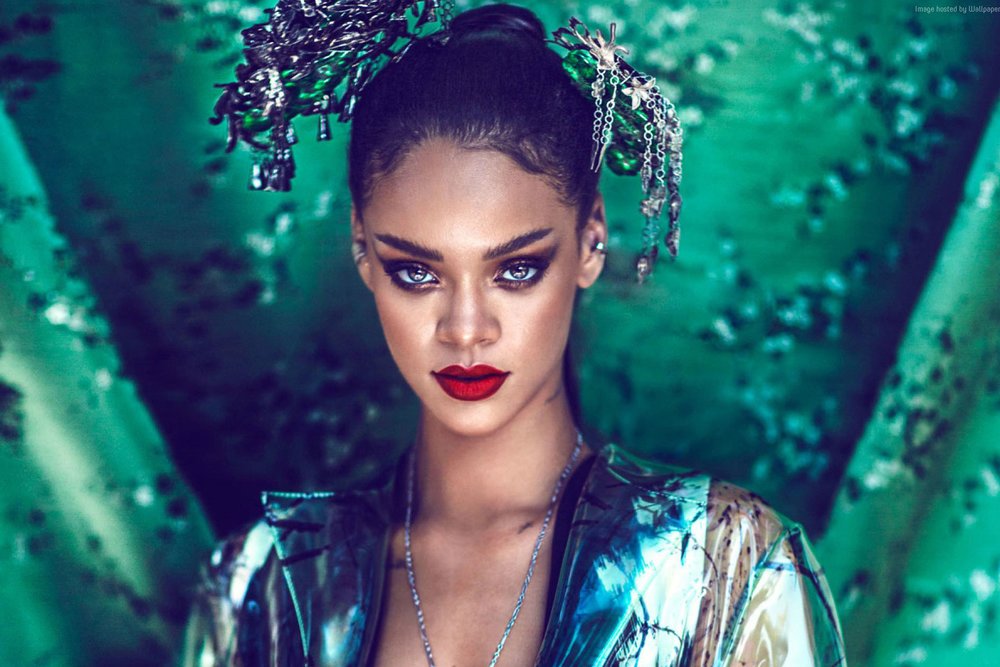 Rihanna reminisced about her childhood and the view of makeup in her home back then in Barbados. " I didn't use lipstick back then unless I was made a bridesmaid or I wanted to attend a friend's wedding." She gave kudos to her mother who inspired her zeal for makeup and cologne.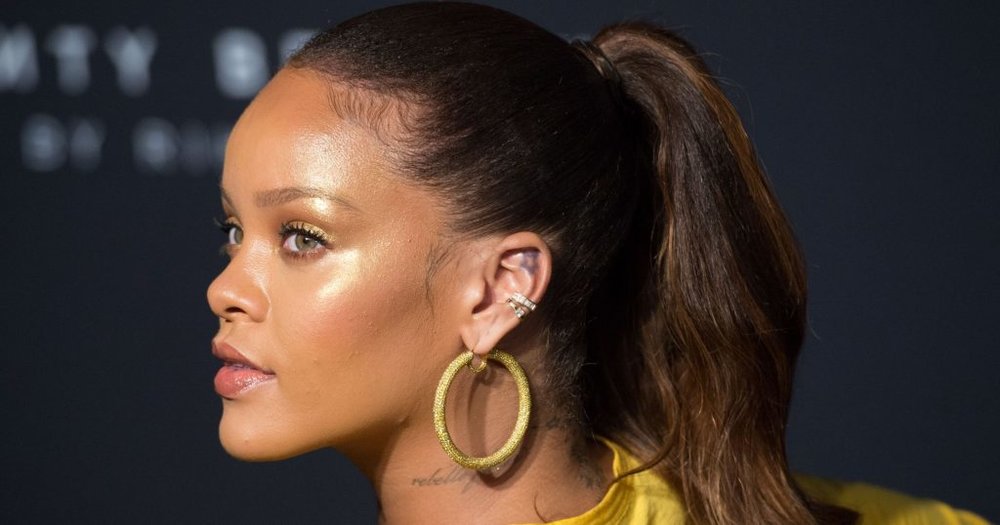 Her mother was a worker at a cosmetic counter, but she never permitted little Riri to apply makeup or work at the same counter, except on special occasions.
Years after, little Rihanna is now 29 years old and an accomplished beauty who has gone ahead to conquer the world as a pop star, a designer and an actress. Rihanna has invested her passion of maquillage into Fenty Beauty, her trending new makeup line that was launched in September and is making waves worldwide.
She shared her beauty experiences and how her evolution from the shy Barbadian to the global phenomenon had helped shaped her personality.
Have you always dreamed of becoming a cosmetic-preneur or when did you know that you wanted to venture into makeup line?
It is natural to have so many ideas of what you want to do in life stuck up in your head. For me, I've always been a beauty fanatic because I see it as a natural phenomenon. Makeup played a major role in my career as a pop-artist and even in my brand image. I wanted to do this makeup line for years, and here I am today, with authentic products for industry pros.
Is there any product that is your favorite?
Killawatt highlighter it is because you can apply it in different ways. It has a nice superfine texture that goes on smoothly, almost like liquid; plus it's extremely high-shine. I use it on any part of my body. There's a shade of different colors as well.
The range of foundation shades really thrilled me.  We then began productions with foundation because that's my very first love in terms of makeup products.
Share your very first experience with foundation
(Laughs) That was back then in Barbados when I was a teenager, I was part of a pageant, and my mom was my makeup artiste that day. It was a memorable day I will never forget. The look on my face when I saw the evenness in my skin after she applied the foundation was priceless. Nothing pleases me more than for my makeup to look like really good skin.
It was reported that your mom used to be a professional makeup artist.
Very true. She was a worker behind a cosmetics counter at a department store in Barbados, and she got hired at weddings to do makeup. That was the origin of my incurable passion for cosmetics and perfumes.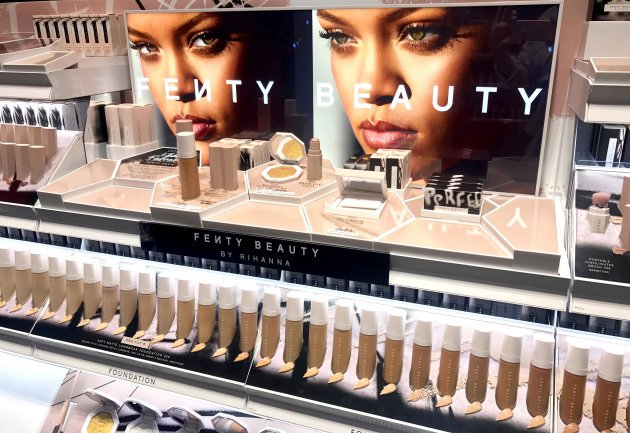 Share your high school look experience. What was your perfect hairstyle?
I started with cornrows until I got a perm. After then I alternated between ponytails and having my hair pressed straight. But back then,  I would go to the hairdresser and make her do my hair. When it was done in the fresh state, I would not style it as a ponytail until I grease it a little. My hairstyles were really strange back then. I would pull out one random piece of the ponytail or braided down two cornrows at the center of my head. Isn't that crazy?
So among the countless hair and makeup looks you have tested since childhood, what's your overall favorite so far?
When I wore a Jean Paul Gaultier couture gown and a doobie wrap with bobby pins attached to it and attended the American Music Awards in 2013 just like that. It was just so absurd. I mean I was confused at what I was doing because it was unbelievable. Funny enough, I soon grew fond of it so much that I kept the hair like that for the next two weeks.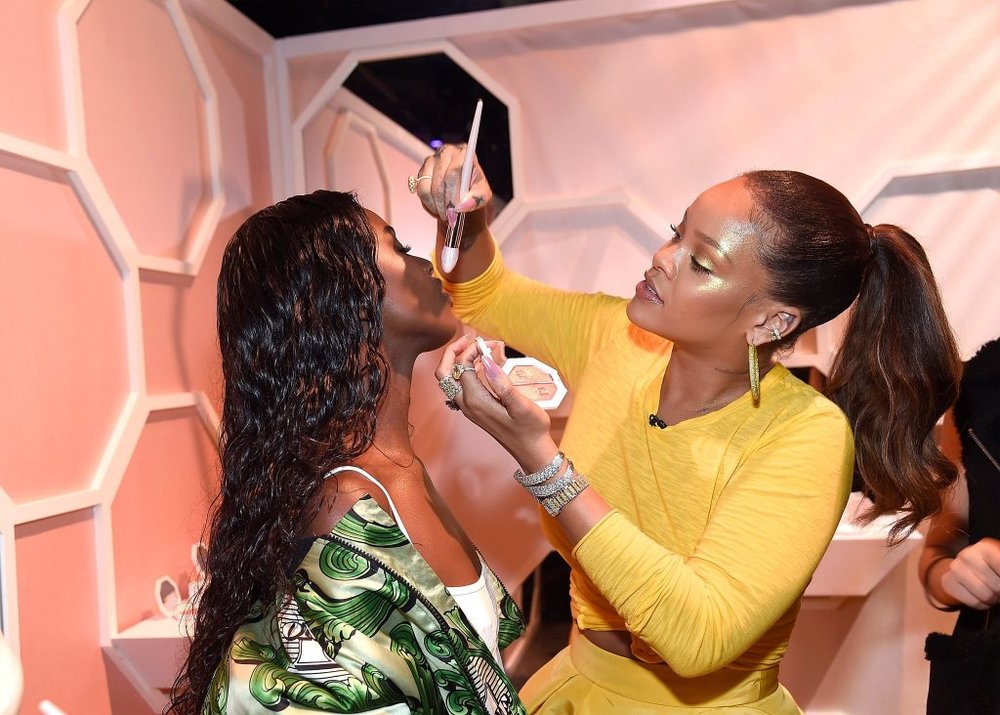 How do you handle days when you want to go out as the Rihanna that you are but doesn't feel hot, what do you do?
I just start by searching for any outfits, then go stand in front of the mirror and start my glam; the makeup, the hair. I'll play music and find the light in the bathroom. That's what motivate me.
You always ooze of confidence everywhere you go. Can tell us what pressures you have gotten over?
I can't say whether it was confidence, but I was a very shy girl sometimes ago. I knew who I was, what I was about and what I stood for, but I was an introvert. In Barbados, we have a culture that says this: "Speak when you're spoken to." It's impolite to blabber and talk carelessly. It took me a couple of years to come out of my shell.
When did you come into your own self in your career?
That would be after Good Girl Gone Bad in 2007. I rediscovered myself after that album and arrived at where I am right now. I just have to be myself and allow peace in my life.
What advice do you have for young girls who are finding it hard to identify themselves in this internet era?
Never ever make the mistake of comparing yourself to other people. I get upset by the pressure that's being mounted on us by the social media because of our celebrity status. Young ladies are confused on which way to go; they're still busy figuring out who they really are. What they are learning through social media is this unrealistic idea that you must be perfect. I don't accept such ideology anymore, and I rebuke it at every given opportunity. People can only grow when they accept who they really are and be themselves. I only do my thing and don't copy anybody because that is what I know how to do. I will urge girls and women to respect their unique personalities.